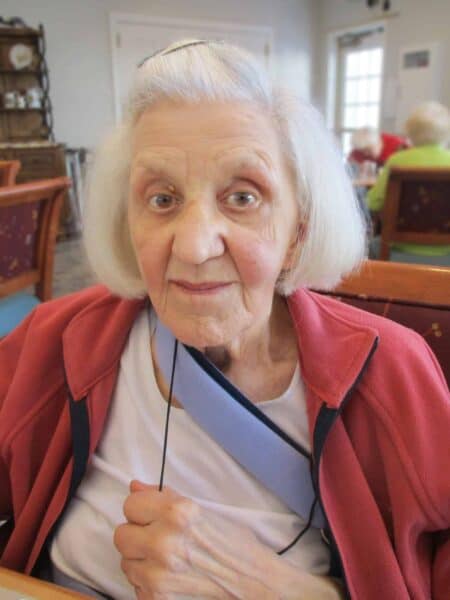 Mary M. is the definition of living life to your fullest potential. Not only did she raise a family, travel to many of the world's most beautiful places including England, France and Germany but was also highly successful in her career, accomplishing everything she set her mind to!
Mary served from 1949-1953 in the Air Force as a radar mechanic stationed in Tokyo during the Korean War. She enjoyed this very much! Not only was she the only female in her field, she also managed to earn herself the rank of a Sergeant.
After serving and returning home from the Air Force she decided to go to Beauty School as that is what all of the girls were doing at the time. Mary quickly realized her talent in this field and continued on to earn her teaching license in Cosmetology.
It was at this time Mary met her husband, an IRS agent who encouraged her to begin a career with him examining returns. She started taking courses at the University of Pittsburgh to further her career. She graduated in 1980 with her BS in Business Administration. Mary worked as an accountant for the Elliot Company until she retired in 1996.
But Mary wasn't done yet!  After retiring from The Elliot Company, she decided to pursue a Masters of Science in Nutrition before ultimately getting her Doctorate in Naturopathy from The Clayton College of Natural Health.  After receiving this degree Mary owned and operated a nutritional store with her son Michael who was a chiropractor.
Among all of her other titles Mary added author to the list as she has two published and well received books, A Handbook for Living a Natural Lifestyle in 2006 and Natural Health: Alternatives and Prevention of Disease in 2011.
At 88 years young, Mary still practices a healthy, holistic lifestyle, eating organic when possible and participating in exercise and meditation daily. Although Mary faces some physical challenges she believes that you should never stop pursuing what challenges your mind and body so that you may live your most healthy fulfilling life possible.