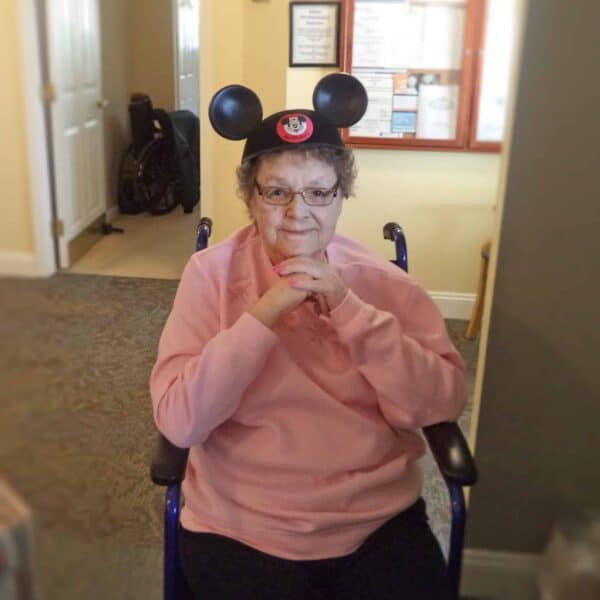 Meet Joann, our Winter Resident Spotlight!
Joann met her husband while waitressing at a local favorite restaurant. His charm won her over and they soon married.  They raised a family of three wonderful children together.
Joann Loves to travel. While she has many fond memories of her trips, the beach was her favorite place to visit.  Smelling the salt air, enjoying the sand between her toes was always the best!  Atlantic Beach and Stone Harbor were two of her favorites!
Joann was an active member of Memorial Lutheran Church where she sang in the choir for years. Joann's favorite movie of all time is "Gone With the Wind". She served as a volunteer at the local hospital for over fifteen years. She says she enjoys helping people and making them smile.
Joann enjoys all the activities and special events here at Magnolias. She loves going on outings and also making crafts. She enjoys crocheting and spending time with friends. Every once in a while, you may catch her at the piano playing a song.  Thank You Joann for being part of our Magnolia's of Chambersburg Family!