Senior living community to sponsor event at Recon Brewing in Butler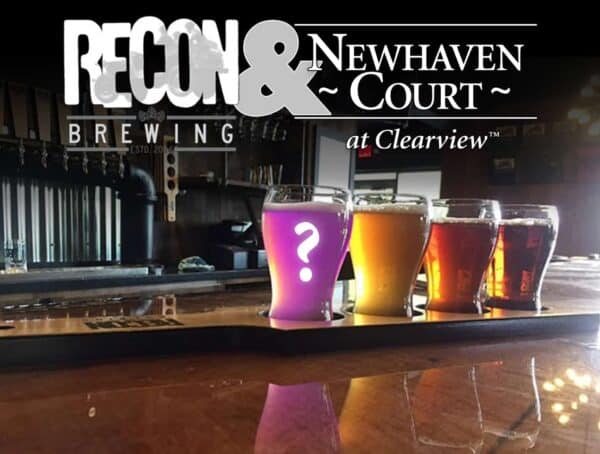 BUTLER, Pa. – Newhaven Court at Clearview will sponsor the "Happy Hour Fundraiser" to raise money for the Alzheimer's Association.
The event will be held from 5 to 8 p.m. on Sept. 11 at Recon Brewing, 1747 North Main Street Extension in Butler.
"The 'Happy Hour Fundraiser' will provide an exciting and entertaining night of activities while also helping us raise money for a cause that is so important to our team and residents," said Newhaven Court at Clearview Executive Director Gary Renwick.
The $20 donation includes light appetizers and an opportunity to win a Night on Butler Downtown.
Cassandra Seth will auction off art by Tom Panei. James Buckley will provide acoustic entertainment.
Recon Brewing will release its Alt-Heimer's Beer.
Additionally, the cast and crew of the award-winning play Absence will be introduced. The play, written by Peter M. Floyd and directed by Larry Stock, focuses on a family coping with the effects of Dementia. The play will be presented by Newhaven Court at Clearview from Sept. 21-23 at the Succop Theater on the campus of Butler Community College.
"This is an exciting event," said Stephanie Steiger, Director of Sales and Marketing at Newhaven Court at Clearview. "The actors and the director of Absence are locally known. Tom Panei is a local artist whose paintings raise a lot of money, and Cassandra Seth is a local auctioneer. James Buckley is coming from Pittsburgh to sing and play guitar. They all are donating their time and talents to this great cause."
Steiger said the event's host also added a significant contribution.
"Recon Brewing has made this special beer, Alt-Heimer's, to raise money for the Alzheimer's Association," she said. "Fifteen percent of total sales will go to the Association. It is being released on Sept. 11 with growlers available for purchase. There will also be extra chances to win a night on Butler Downtown and Absence tickets will be available to purchase."
For more information, contact Stephanie Steiger, Director of Sales and Marketing, Newhaven Court at Clearview at ssteiger@integracare.com or 724.477.8701