Pines of Mount Lebanon names LifeStories Director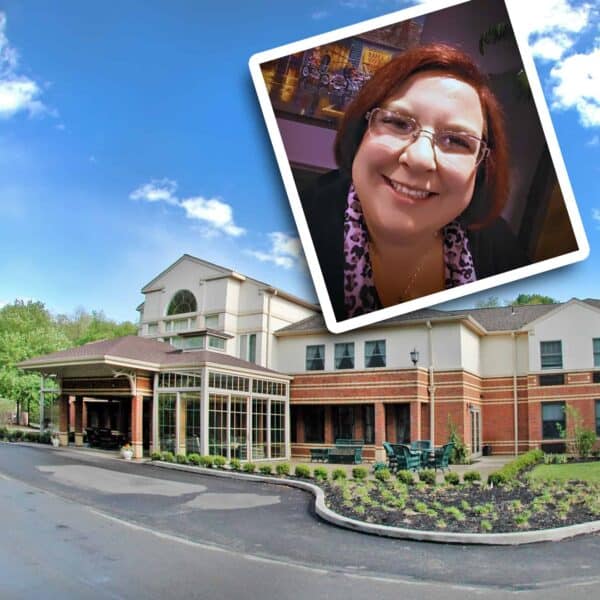 PITTSBURGH, Pa. – As the new LifeStories Director at The Pines of Mount Lebanon, Rachel Lahita will play a significant role in the memory care neighborhood of the senior living community.
"My hope for this neighborhood is to re-enrich it and promote resident engagement and activity," Lahita said. "The team at IntegraCare wants to make the residents happy and engaging. We plan to bring new experiences to them and allow them to perform tasks they grew up doing and remember fondly."
Lahita, 34, brings nearly a decade of experience in skilled care, including seven years as an occupational therapy assistant, and four years as an activity director. The Weirton, West Virginia, native was instrumental in helping establish a memory care program at a previous employer.
"Rachel is an excellent addition to the team at The Pines of Mount Lebanon," said Brandon Smeltzer, Executive Director of Sales and Marketing at IntegraCare, which operates 10 senior living communities in Pennsylvania and Maryland, including The Pines.
"Rachel interacts well with the residents and encourages them to engage and participate in activities and everyday tasks," he said.
Lahita began her role at The Pines on Feb. 5. She has built a rapport with the team and the residents.
"I feel overjoyed and ecstatic to be a part of the team here at The Pines," Lahita said. "It is a warm and friendly work environment that I have come into. We are looking forward to accomplishing some exciting things in the near future."
For more information, contact Stephanie Steiger, Director of Sales and Marketing, The Pines of Mount Lebanon, at ssteiger@integracare.com or 412.341.4400.