MARY Turns 100 February 9th, 2019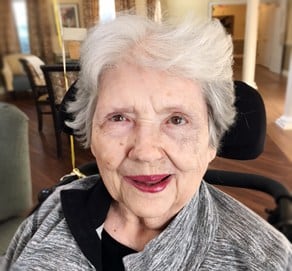 Candle Light Cove has another Centenarian this year! Last February Dr. Jack turn 100, and this February he turns 101! This means that when Mary turned 100 on the 9th of February she was in good company.
Mary is the only child of the late Jake and Faith. She was born in raised in Charleston, South Carolina.
Mary was married to her late husband, Glenn, with whom she had three children. Glenn was a WWII veteran having served in the Navy. Mary spent a large part of her career working for NASA as an Awards Officer and later as a bank teller for the Naval Credit Union.
She and Glenn owned a 38-foot boat in which they lived on for 6 months out of the year for 20 years. Most of their vacations were spent on their boat and it was docked in Kent Island, Maryland. They also enjoyed travel to Europe and the Caribbean Islands.
Mary has been a part of the Candle Light Cove family since 2015 and we're thrilled to have her. Please join us in wishing her a HAPPY 100th BIRTHDAY!