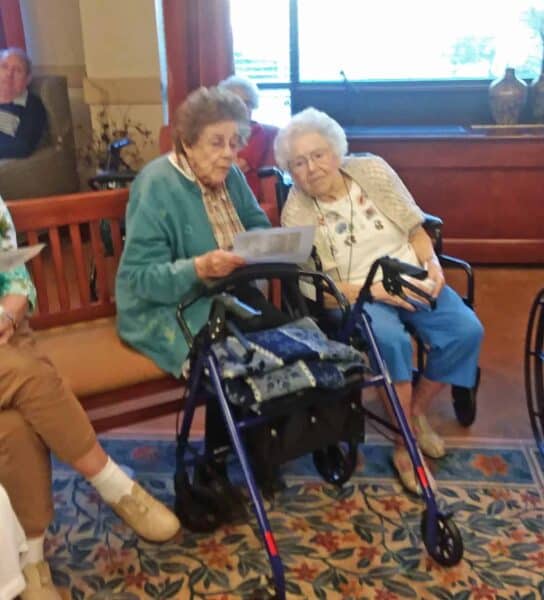 During the past three months, The Woods at Cedar Run LifeSTYLES Team has collaborated to generate new programming ideas for the residents in our community. Recently, the team agreed that perhaps the best programs could be led by the residents themselves and thus The Woods' "Resident Teach" Program was born.
Throughout October residents in our both The Woods' Senior Living and Independent Living neighborhoods have been encouraged to design an educational/informational/interactive  program that would pique the interest of their fellow residents.  Something that might teach them something new or reminisce about something they enjoyed in the past.  The residents presenting have spent a great deal of time in preparation for their presentations.
Thus far the results have wowed their audiences and sparked the interest of other residents to follow suit. The goal of leading a purpose filled life is alive and well at The Woods as they meet all the dimensions of the Wellness Wheel.
Special Thanks to the residents who have presented so far including:
Donald Krieger –IL Resident, presented "It's A Puzzlement"
Ruth Mione – SL resident, presented "Bling! Bling! You Are Never Too Old to Sparkle!"
Rose Murphy, IL resident, presented "Life in Rhode Island"
Peggy Saliunas, IL resident presented "Solid Gold" White House Collectible Gold Christmas Ornaments
Sal Bosica, SL resident, presented "Birds & Blooms"
For more information about how you can get involved in this wonderful cause, contact Julie Seifried, Director of Independent Living Operations at 717-737-3373 or jseifried@integracare.com