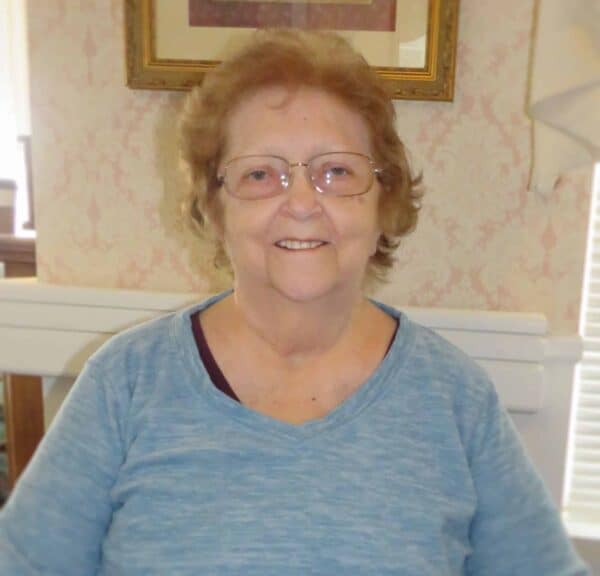 Sara, more commonly known as Sally, has been a resident of Newhaven Court at Clearview since December '17 and says she loves being here. Sally's loves reminiscing about was her marriage to Leon.  The two were married in 1960 in Bellefonte, PA where they lived until she recently moved here.  While Sally did not attend Penn State University, she is still proud to be a Nittany Lion as she worked at the University as a secretary for most of her adult life. Because of this, she loves to support the PSU football team and women's basketball team and tries to watch each of their games on television when she can.
At Newhaven Court at Clearview, Sally enjoys a variety of activities including church services, watching entertainers, playing games with the other residents, and doing crafts to display in her room.  Sally says her favorite activities are those that involve music and singing as she was once a state competitor for choir when she was in high school.  However, she is also an avid knitter and is constantly working on something new for herself or a family member.
Sally is often seen walking laps around the community and stays quite active.  Regardless of where you see her though, she is always more than happy to stop and chat about her life or yours.  She's also very enthusiastic to show anyone all of the wonderful things she has knitted and made in her room and says that is what keeps her busy and more importantly, happy.  We are so lucky to have Sally in our community!