As we grow into our senior years, each of us engages in a conversation of how and where we want to enjoy life.  Many want to stay at home and others desire to let go of the responsibilities and challenges associated with homeownership and move to a retirement community.  When health, mobility, and memory issues become a concern, the issue of where to live becomes an imminent priority for many families.  Most seniors will eventually need some form of assistance with activities of daily living, either at home or in a community.  Often the decision of where to go or what to do puts parents, children, and spouses at odds.  What is most important is to have a serious but respectful conversation regarding what to do and the impact that those decisions will have medically, socially and financially.
Evolving data is leading to the conclusion that senior living is a healthier and safer alternative to living at home alone.  Recent studies point to the negative effects of isolation and loneliness, highlight the reduced physical activities of seniors resulting in decreased longevity, increased risk for chronic conditions as well as declines in cognitive and functional abilities.  In short, being engaged in a stimulating community environment with care available combats early decline, enhances life and possibly can extend life too.
Loneliness, Kindling for Dementia?
Loneliness is related to numerous age-related diseases and is a common complaint of seniors living alone at home.  As time passes, it's natural that friends will move away to be near grandkids, and sometimes pass away.  The result is a smaller and smaller world for many seniors. The Betula Prospective Cohort Study, investigated the relationship between perceived loneliness and dementia risk.  This Swedish longitudinal study that began in 1988, studied in six waves that were each about five years apart. The current study included 1,905 participants who were at least 60 at baseline.  Loneliness was measured by a single item: "Do you often feel lonely?" Dementia was evaluated at each wave by a senior research geriatric psychiatrist. The study found that individuals who were often lonely were more likely to develop all-cause dementia and Alzheimer's disease even after accounting for factors such as depression. (Source: How Loneliness Affects the Risk of Specific Dementia Types)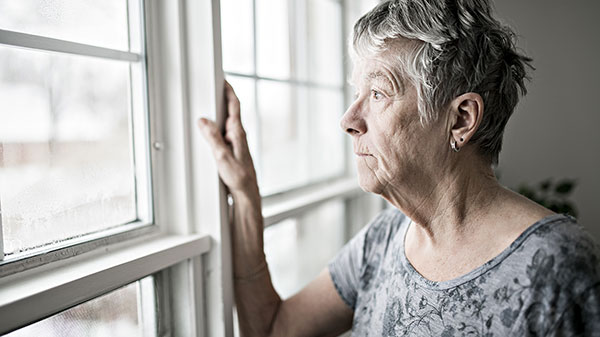 Social isolation also has negative consequences for older adults, including depression and anxiety.  In a recent study, researchers examined 10-year follow-up data from the National Social Life, Health and Aging Project, a national survey of American older adults who were between 57 and 85 years old at the beginning of the study. Participants self-reported social disconnectedness, social isolation, depression, and anxiety. Researchers found that social disconnectedness predicted higher levels of perceived isolation which in turn, led to greater symptoms of depression and anxiety which then works to create an ongoing cycle of disconnection. The study findings highlight the importance of residential opportunities such as senior living communities (Independent Living Apartments and Assisted Living) for social engagement.
Often social opportunities are not present when a senior is living at home alone, cannot drive, or has limited mobility to engage in these interactions.  Senior community living options often offer transportation services with an aide to get out for errands and to see friends.  The communities also are equipped with vibrant activities calendars and at IntegraCare communities, we take each residents' LifeStory to learn more about what passions and favorites they have and build that into our programming to ensure there's something for everyone to enjoy.  By taking advantage of community living, seniors can combat this common and sometimes catastrophic ailment.
Sedentary Slide to Decline
Lack of physical activity as noted earlier is also a risk factor for an aging person to remain at home.  The benefits of physical activity are as we know are compelling. Physical activity is linked to longevity, reduced risk of many health conditions, and benefits to balance, functional ability, and cognitive ability (Nelson et al ., 2007). However, most older adults don't get enough physical activity (Macera et al ., 2003)
In recent German research, Barriers to Physical Activity in Older Adults in Germany: a cross-sectional study, the three most frequently cited barriers were poor health, lack of company, and lack of interest.  To remain in their best physical conditions Older Adults should consider the barriers and tailor activities and decisions to reduce their constraints to physical activity. (Source: Barriers to Physical Activity in Older Adults in Germany: a cross-sectional study )
Social Stimulation A Life Saver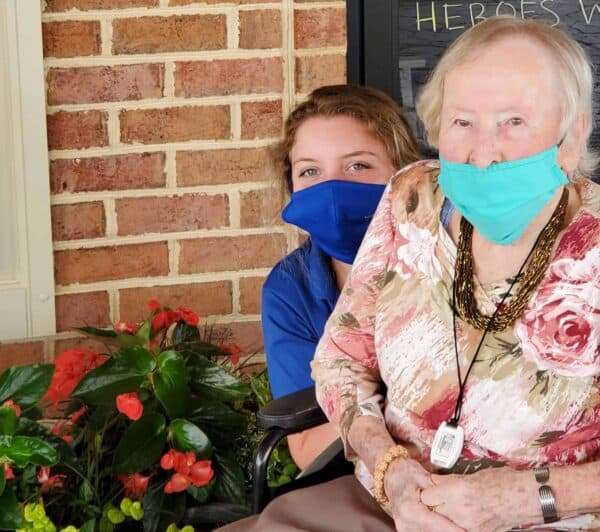 Senior Living provides many opportunities for at-risk Older Adults to participate and engage in physical activity even when poor health may be a barrier.  The barriers noted above, lack of company and interest are overcome through group exercise and promotion of healthy physical activities by community team members.  The logical conclusion is then that living in a senior community and participating in physical activity will improve the likelihood of longevity, improved functional and cognitive ability, and reduce a senior's risk associated with many health conditions.
Senior Living may not be the best choice for all situations, however, the gathering body of evidence suggests that it should be a prominent factor in the discussion as age-related challenges face seniors and their family members.