Why is a senior's level of care significant?
Levels of care enable care facility administrators to recruit the personnel required to provide the help that residents need. For example, a senior facility with more residents who need help getting to and from the dining room three times per day will need to recruit more caretakers than a community with people who walk to meals independently. Organizing residents into categories, or levels of care, depending on their requirements, enables facilities to have the people available to provide the help needed.
What is Assisted Living?
As a person matures, it may become essential to consider alternate living facilities. Assisted living communities are only one of several choices. There are several advantages to residing in an assisted living facility. This facility allows its residents to independently live while receiving daily help such as housekeeping services and assistance with bathing and dressing. 
Many assisted living facilities also provide one or more meals every day to their residents. This tiny amount of support can help seniors preserve their capacity to live independently while receiving their required aid.
Certified nurse assistants are on-site 24/7 to assist residents with getting to and from meals and activities, personal hygiene and clothing, and other health care requirements. In addition, they can ensure that residents take their meds and assist them with minor ailments such as colds. Medical care is essential because, even if some residents can be self-sufficient, they may easily forget to take their prescription or require attention due to minor ailments.
Assisted living communities plan leisure events such as dances, socials, and tours to local eateries and other businesses. Assisted living facilities may even organize shopping expeditions for their residents over the holidays so that they may buy gifts for their loved ones. These activities allow residents to socialize and establish relationships with one another.
At IntegraCare, Assisted Living is referred to as Personal Care.
At IntegraCare's Personal Care Homes, we give seniors peace of mind so they can live a comfortable and active life. We offer a social atmosphere full of activities and one-of-a-kind amenities such as cinemas, aviaries, salons, and more. Residents and family members may enjoy complete peace of mind knowing that assistance is available 24 hours a day, seven days a week.
Each senior member in our 360 VIPTM Program receives one-on-one attention from a member of our management team to guarantee a seamless and successful transition into our Care community.
What is Memory Care?
Memory care, often known as Alzheimer's care, offers elders with Alzheimer's disease and other kinds of dementia with accommodation and 24-hour care. Memory care facilities provide individuals with a secure, individually planned environment to enhance the quality of life, minimize confusion, and limit wandering.
As a specialist treatment option for seniors, memory care is more expensive than standard assisted living since it provides services and amenities tailored specifically to individuals who have dementia. In addition, memory care communities can bring dementia patients' interests, experiences, and hobbies to life through tailored programming.
IntegraCare's stimulating surroundings are conducive to Alzheimer's and dementia patients.
At IntegraCare, we give the most specialized care to our patients with memory-impairing disorders such as Alzheimer's or dementia. We also provide enhanced care services to seniors in our community who require different levels of help.
All of our residents benefit from enriching activities and care, which give brain-boosting and stimulating experiences. In addition, IntegraCare's secure premises, emergency communication system, and 24-hour personnel provide your family members with peace of mind.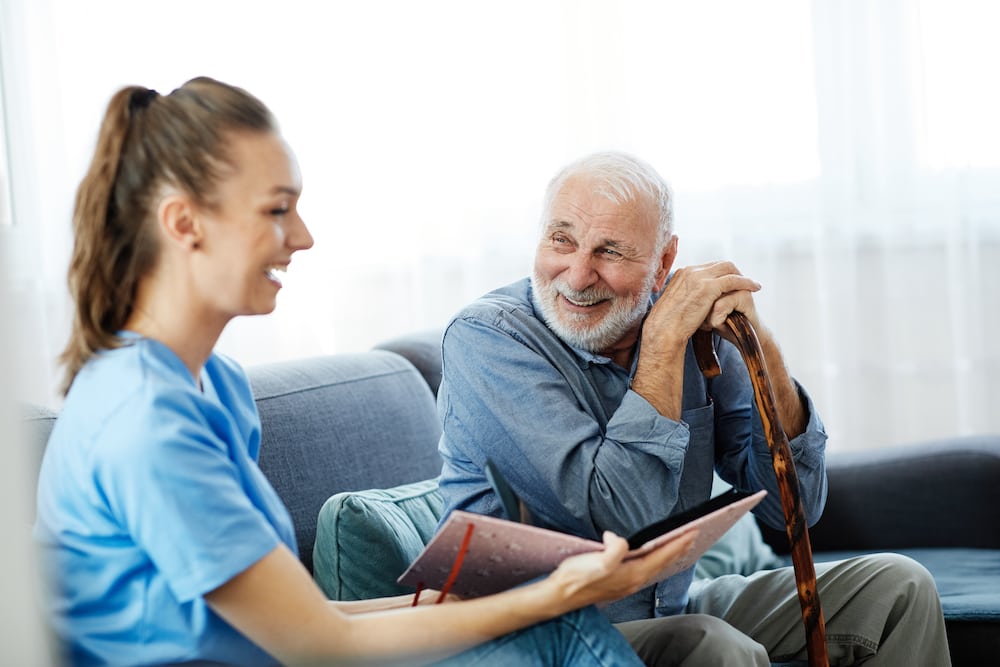 What is Independent Living?
It is crucial to determine how much the senior living sector has expanded when assessing your senior housing choices. During the last several years, senior housing has been pushed to think outside the box regarding services and facilities. For example, consider independent living, a retirement refuge for seniors seeking freedom, flexibility, and peace of mind.
The phrase "independent living" refers to any dwelling explicitly constructed for the elderly. Apartments and single-family detached houses are both options. In general, housing is more accommodating to the senior, smaller, simpler to move, and has less grass care. Residents are self-sufficient, even though most communities provide amenities, activities, and services. 
On-site entertainment facilities or clubhouses are usually offered so that you may connect with your peers and engage in community events such as arts and crafts, Christmas parties, professional development seminars, or live entertainment.
Living in a senior community is a terrific alternative for people who are still fully independent but want the added benefits that senior living communities provide, such as increased social engagement, maintenance-free living, and peace of mind. It is intended for the self-sufficient senior with an active lifestyle who wishes to reduce their concerns about house maintenance, commute, safety, social isolation, and health.
At IntegraCare, Independent Living doesn't imply being alone.
Independence. Security.
IntegraCare's independent living communities promote the well-being of our senior residents. We provide residents with the freedom to live their lives without the responsibilities and hassles of property ownership. IntegraCare fosters a lively, warm, and inviting environment in which the emphasis is on living with the assurance that aid is available when needed.
Residents will never feel alone because of our caring team members, active neighborhood residents, visiting family members, and community pets.
What is Respite / Short-Term Care?
Caring for an aged, sick, or disabled family member is a challenging task that no one is prepared to perform alone. Finding respite care services might provide you with a much-needed break. Respite care allows the primary caregiver to take a much-needed break from the duties of caring for a senior with health issues or a disabled family member.
Respite care can be provided in the comfort of your own home, in day-care centers, or in residential or nursing facilities that offer overnight accommodations. Finding respite care may help reduce the weight of family caregiving while easing stress, restoring energy, and relieving depression in your life, whether for a few hours a week or an extended trip.
IntegraCare provides Short-Term / Respite Care when you need it.
Stay. As long as you require.
IntegraCare offers short-term stays and an exceptional respite care program suited to each senior, whether giving relief for a caregiver on vacation, interim post-surgery rehab, or a trial stay for potential residents. Returning home from a hospital stay or surgery isn't always the best decision. Sometimes additional time and help are required before you are ready to return to independence. Our Respite Program can assist you in making a smooth transition back to the house.