Senior Living Community, The Residence at Colvin Run, Breaks Ground in Great Falls, VA
GREAT FALLS, VA – A groundbreaking ceremony has been planned for The Residence at Colvin Run.  Events will take place Wednesday, April 7 at 9AM at the property located at 1131 Walker Road, Great Falls, VA 22066.
The Residence at Colvin Run is a 53,104-GSF, 62-apartment senior living community on 2.8 acres in Great Falls, VA offering 44 assisted living apartments and 18 memory care residences.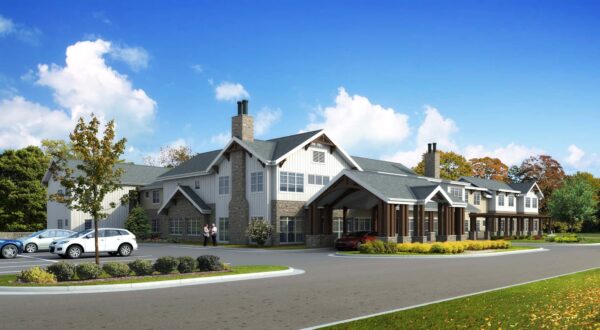 The Residence at Colvin Run will offer seniors a great place to live with a distinctively different approach to senior living. It is designed to maintain the character and protect the look, feel, and environment of the area with more luxury included than is industry-standard.  Resident apartments are spacious with inviting floor plans.  The community will feature an overall smaller cottage-like size and feel instead of an expansive, clinical setting.
The community features the latest technology and security systems including proximity lock systems for easy entry and streamlined access for those with mobility impairments.  State-of-the-art pathogen control technologies will be installed in each residents' apartment and throughout the community to reduce the transmission of airborne pathogens. The cottage setting is evident in the cozy covered porches and thoughtfully designed architecture.  The community also features a fitness studio, art studio, theater, and multiple dining venues.  One such dining venue even includes an open-hearth brick oven, providing residents with variety and choice.
IntegraCare is pleased to partner with Verity Commercial to bring this community to life.
Project team:
IntegraCare – Larry Rouvelas, CEO; Putzier, President; Rick Irwin, Chairman
Verity Commercial (Project Developer) – Herm Diebler, Co-Founder; Ken Traenkle, Co-Founder
Architecture Incorporated – Buzz Drury, President
Bognet Construction (General Contractor) – Jim Bognet, President & CEO
Buvermo Investments – Laurey Millspaugh, President; Kevin Woodley, VP
Indie Development – Adam Rossi, Founder
For more information, please contact Beth Garrard, Digitial Media Manager at 724-940-5544