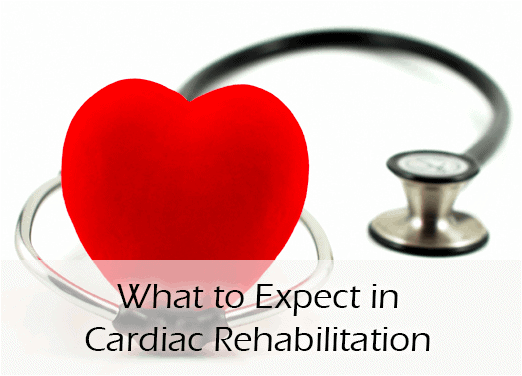 This week's blog is courtesy of Home Health Rehabilitation Services VNA, of Western Pennsylvania, who provide valuable therapy services to our residents at Newhaven Court at Clearview.
Cardiac and cardio-pulmonary rehabilitation programs are very important components of heart health.  This type of rehabilitation will assist you in managing or recovering from heart or lung disease to achieve optimal health and fitness.   Motivation, guidance and education on critical lifestyle changes are provided in a supportive environment.  As part of your individualized Home-based Cardiac Rehabilitation Program, a Registered and Licensed Practical Nurse will monitor your vital signs.  A home tele-monitoring system can be ordered by your physician to assess your heart rate, blood pressure, weight and oxygen saturation level on a daily basis.  A Licensed Physical and Occupational Therapist from Lutheran Senior Life/VNA will offer medically supervised exercise and education for adults with heart disease, monitor vital signs and provide an ongoing assessment of your current health status.
A cardio-pulmonary rehabilitation program begins in the hospital and continues on in the home and can progress into a community based program as an outpatient, at a facility of your choice.
Key components of Cardiac Rehabilitation include:
Education on heart function
Information on cardiac risk factors and how to manage them in daily life
Individualized exercise and basic strength training program
Stress management
Nutritional and dietary planning
Benefits of cardiac rehabilitation:
Improved weight control
Lower blood pressure
Increased strength and endurance
Decreased cholesterol levels
Improved flexibility and balance
Diabetes management
Improved circulation
Better stress management
Improved self confidence
What to Expect:
A Registered Nurse, Physical and Occupational Therapist will meet with you (and family, if desired) to assist in understanding heart disease and explain the admission into a Home Health cardiac rehabilitation program.
The Clinician will develop a personalized program that will focus on cardio-pulmonary health, exercise and education.  In this program you will develop an understanding of how the heart works and learns more about personal risk factors for heart disease. The goal is to improve your cardiovascular conditioning through an individualized program of aerobic exercise, strength training, flexibility and conditioning.
For those who want to continue with supervised exercise,  The program provides a supportive environment for your continued wellness efforts.
Arthur J.Thompson Jr., MPT
Arthur is Physical Therapist and Manager of Home Health Rehabilitation Services VNA, of Western Pennsylvania, a guided provider of Newhaven Court at Clearview, assisted living and memory care community located in Butler, PA.  For more information regarding therapy services, assisted living and more in the Butler area, please contact Alma Plunkard, Director of Sales & Move-Ins at 724-477-8701
– See more at: https://www.integracare.com/Blog-Item-What-to-Expect-in-Cardiac-Rehabilitation?script=blog#sthash.8RLIxCrq.dpuf