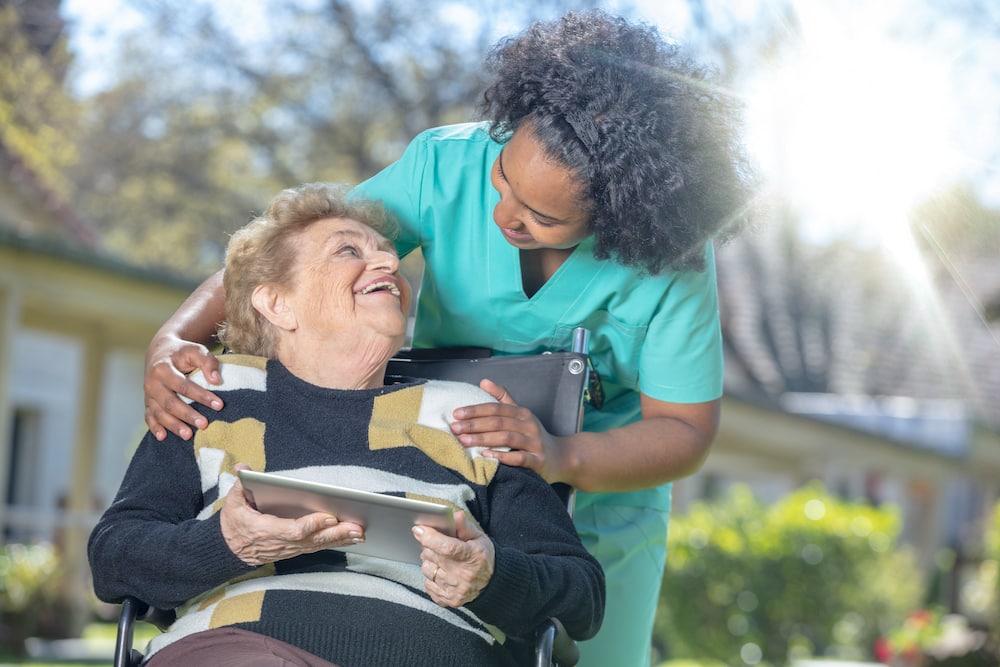 Senior assisted living homes are more of a social community than a dwelling. Yet, thousands of seniors all over the country live in senior apartments and retirement homes. There are many important factors to consider when finding an apartment with these facilities – not all communities offer the same quality amenities.
In addition, the level of care and services included differs based on the type of living arrangement you choose. Independent living, assisted living, memory care, and short-term care all have different services included, though they are all under the umbrella term "senior living."
Here are eight characteristics you should look for in an assisted living community that will be important to your personal life and physical health.
1. Safety and Security
Most senior communities claim to be safe because of their security systems. Still, the most important thing is to make sure that you feel safe. You might not be able to see or hear everything from security cameras, but a good community will explain its safety policies to you and make you feel at ease.
One way to spot safety issues is through the buildings. For example, a secure community is unlikely to have broken windows or doors that are hard to open and shut. In addition, there should be plenty of maintenance workers who know and understand the purpose of each door and window.
Some ways that IntegraCare communities keep you safe are:
       

Our communities are regularly maintained and built with security in mind.

       

Each of our private residences has an emergency communication system put in place.

       

An experienced and kind

team of caregivers

that are ready to help.
2. Highly Trained and Caring Staff
The people who work in the community should be attentive to your needs and those of other residents. In addition, they should be knowledgeable about their jobs and tasks. That way, you can feel confident that they will have the best intentions for your safety and happiness in the community.
Staff members shouldn't be overloaded with too many duties either; they need time to give you personal attention if needed. The staff's experience will make a huge difference in how you feel about the community.
Some essential things that our community staff provides include:
       

Reminders for activities, medications, and meals.

       

Help with

personal care

as needed, including bathing, grooming, and dressing.

       

Weekly housekeeping and laundry services.
3. Excellent Amenities
A good community will have a list of basic amenities in the contract they provide you. These are things that you may want should the need arise, like a television, telephone, medication storage, or refrigerator space. The people who work at the community should also know and understand these items so they can be arranged for you if needed.
You may need to shop around for other items that aren't part of your contract, such as towels and blankets. All of this will help make your move into the community easier.
You should also find out what kinds of senior living communities are available at the location you want to visit. Make sure that your community isn't too limited in its amenities to be able to give you everything you need. You don't want a community to be so small that it barely has enough space for everyone, and finding things like gyms or TV rooms is a chore.
At IntegraCare, we own many different communities, each with unique features and amenities. To see the amenities for a specific community, you can click the link for that community on our website.
4. Social Atmosphere
A social atmosphere is important in any community. You want to be able to interact with other residents and make friends or feel like you're part of something. So there should be social activities to participate in and some form of entertainment, like a movie theater or arts and crafts room. Of course, if the community is mostly focused on physical care, it will be organized differently. Still, they should have a way for you to get involved with other residents if you want.
At IntegraCare, we provide a fun-filled calendar of activities that include social, recreational, religious, and educational programs. We also have fun outdoor and indoor amenities where these activities can take place.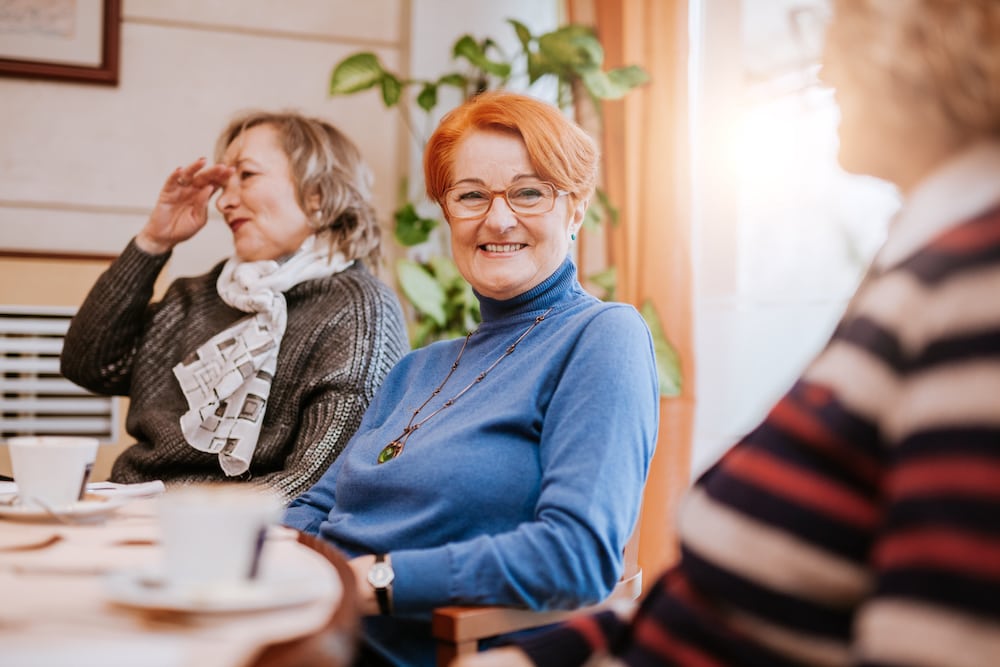 5. Affordability 
The price for senior apartments should be comparable to what you'd expect to pay for other communities. Although a good community will have a similar price range and charges as other communities, it will not be drastically cheaper than other options around town.
Senior communities tend to offer a reasonable price because they don't have the same resources that a typical home would offer. So, they will charge less than one might expect.
6. Good Maintenance and Upkeep
A senior care community should be able to stay clean and have clean facilities. These things will make the time you spend there much more enjoyable and comfortable. In addition, regular maintenance work should be done on the facility, so it's safe and comfortable for residents.
You won't have to put up with unnecessary surprises in a decent senior living community. After all, you don't want to end up with a missing carpet or dirty laundry because there's not enough staff around to help out.
Look for assisted living homes that have a good maintenance contract. A community should provide what you need to live comfortably, so look for quality, not quantity.
Speaking of living comfortably, at IntegraCare, we include both furnished and unfurnished spacious residences.
7. Diverse Nutrition Options
All communities should try to feed their residents healthy and nutritious food. However, some communities cater more to the needs of their residents, especially their dietary needs. For example, suppose you have a specific diet (vegetarian, kosher, or halal). In that case, you want to find enough things you can eat there without feeling like you're being limited in your food choices.
In addition, communities should be accommodating to different special diets. For example, if you want to eat a vegan or gluten-free diet, the staff should know how to make that work for you without being too restrictive and making it hard to get the right food.
At IntegraCare, you'll experience only the best cooking. Chef-prepared nutritious meals are presented daily.
8. Resident Availability
This may be one of the most important things to consider when shopping for senior apartments. You should ensure there are units that you can move into quickly and that the available ones will accommodate your needs.
Availability is especially important if you're moving in with other family members who live nearby. It's easy for a community's availability to change if more people want to move in, so you might want to call up the community several times before deciding on anything.
For availability at IntegraCare, please get in touch with us.