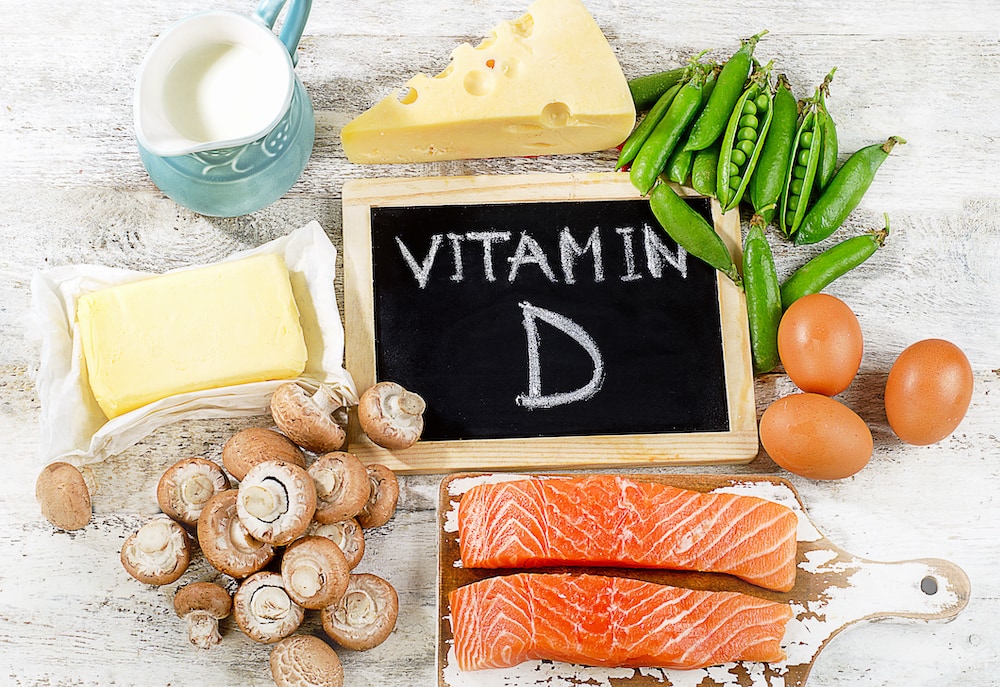 Vitamin D is important for maintaining good overall health and a healthy body. It is one of the few vitamins that can be obtained from food, as well as from exposure to sunlight. This article will discuss 20 ways vitamin D can improve senior health.
1.) Good for Bones
Vitamin D regulates how bones grow and heal after injuries or fractures. It helps prevent osteoporosis, bone pain, and brittle bones later in life. It also helps with muscle function. Unfortunately, research shows that people with low vitamin D levels are more likely to break a bone than those with normal vitamin D levels.
2.) Good for Eyesight
Vitamin D is necessary for the eye's health and the vision it produces. Vitamin D also regulates how our eyes work and keeps them strong and healthy. In addition, it keeps our eyesight sharp as we get older. Having enough vitamin D helps ensure you will never have to use reading glasses.
3.) Helps Cancer Prevention
Recent studies show that people with low vitamin D levels are more likely to develop certain types of cancer, including breast and colon cancer than those with normal levels. Having the proper amount of vitamin D in your body can help prevent cancer from developing or spreading.
4.) Prevents Heart Disease
Vitamin D helps to regulate blood pressure and cholesterol levels, which helps prevent heart disease. For people at risk of developing heart disease, vitamin D can also help decrease the bad cholesterol levels in the body and increase the good cholesterol levels.
5.) Reduces High Blood Pressure
High blood pressure is a leading cause of death for seniors. In addition, having high blood pressure increases the risk of heart attack or stroke. Vitamin D helps lower blood pressure and reduces your risk of high blood pressure by regulating how salt is passed out through urine.
6.) Keeps the Immune System Healthy
Vitamin D can help prevent infections, especially in people who live in cold climates where they get less sunlight. It also has some anti-inflammatory properties and helps your immune system run more smoothly. This can help seniors avoid getting sick as often.
7.) Reduces Arthritis Pain
Research shows that people with low vitamin D levels are more likely to have arthritis or experience increased pain and stiffness associated with arthritis. Conversely, having sufficient vitamin D levels can decrease pain and stiffness and improves mobility associated with arthritis.
8.) Helps Reduce Stress
Vitamin D can help reduce stress. It helps control the levels of certain stress hormones in the body and can reduce the anxiety people feel. This reduction in stress and anxiety can improve sleep, which is critical for seniors' mental and long-term cognitive health.
9.) Improves Mood Disorders
Mood disorders such as depression, seasonal depression (SAD), and bipolar disease are more common in seniors than in younger people. Vitamin D helps regulate serotonin levels, which can improve mood and reduce symptoms of depression.
10.) Helps Improve Memory
Early memory loss in seniors is often associated with a deficiency of vitamin D.
A study done at the University of California, San Francisco, showed that older people who were given vitamin D supplements had improved cognitive function, such as memory, compared to those who did not take the supplement.
11.) Treats Diabetes
This nutrient helps regulate blood sugar which aids in treating diabetes and lowering blood sugar levels in people who already have diabetes.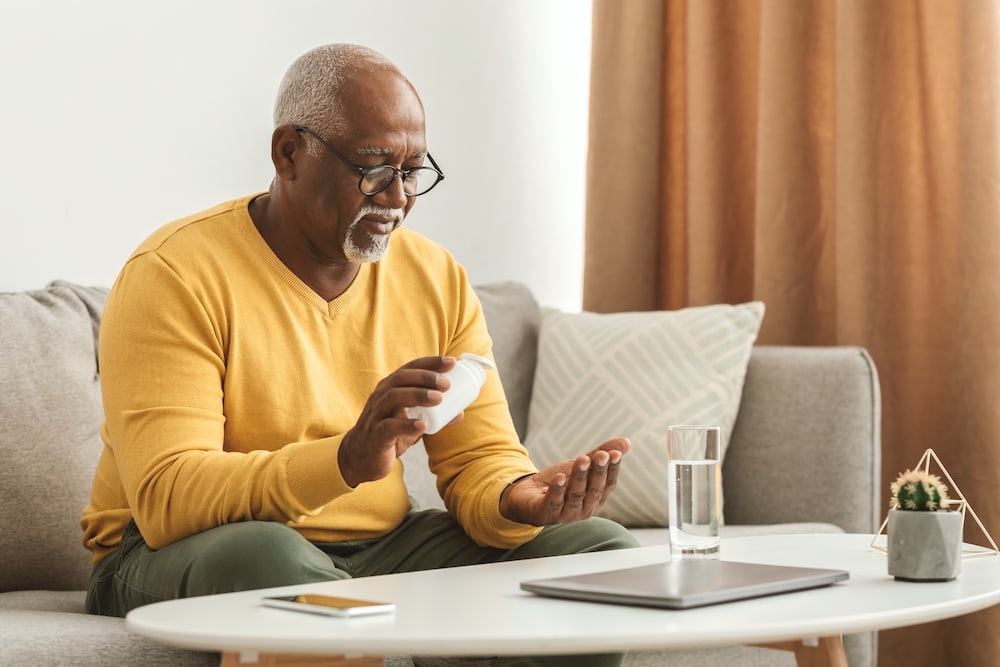 12.) Improves Athletic Performance
Sport-related injuries are high among senior citizens as they age, and vitamin D has been shown to treat and prevent injuries. Vitamin D also helps reduce muscle fatigue and increases muscle endurance. These benefits can help prevent injuries during physical activity, especially for those who participate in athletics.
13.) Helps Colds and Flu
Vitamin D helps prevent colds and flu. It also helps increase the time you can be active without becoming sick; this means you can avoid getting sick, which is important because flu and colds can make seniors more susceptible to fall injuries.
14.) Protects Against Autoimmune Diseases
Each autoimmune disease has different symptoms, but they all work similarly. The immune system attacks the body under the assumption that it is infected with a virus or bacteria when, in fact, it is not. Vitamin D helps protect against these types of disorders by keeping the immune system working properly. If there is too much inflammation in the body, autoimmune diseases can occur. Vitamin D can help decrease inflammation, reducing the chances of developing an autoimmune disease.
15.) Aids in Muscle Growth
Muscle growth is important for seniors aging and recovering from injuries, but it can be difficult for older people to build muscle mass. Lack of muscle can lead to increasing weakness and osteoporosis. Vitamin D helps increase muscle mass, preventing muscle weakening and improving strength. Muscle strength is important for people as they age because it helps prevent falls, injuries, and broken bones.
16.) Protects Against Pneumonia
Researchers have found that people who live in areas with higher levels of sunlight are less likely to get pneumonia than those who live in areas with less sunlight. This is because vitamin D plays a role in the immune system, which helps fight off infections such as pneumonia. Since vitamin D is crucial for immunity, it is important to have enough vitamin D in the body to keep your immune system functioning properly.
17.) Reduces Inflammation
Inflammation is a major cause of pain, which is why many pain-relieving medications have anti-inflammatory properties. For example, vitamin D has anti-inflammatory properties, which help reduce swelling and pain in the body. This can help seniors manage their pain levels during aging and recovery from injuries.
18.) Treats MS Symptoms
Multiple sclerosis (MS) is a disease where the immune system attacks the nervous system resulting in symptoms such as fatigue, weakness, dizziness, numbness, tremors, and visual problems. It can also cause depression, pain, and other issues. One of the most successful treatments for MS is vitamin D because it helps prevent an immune response that causes MS. Vitamin D is a treatment option because scientists believe it can reduce the severity of MS symptoms and slow down progression.
19.) Helps Prevent Chronic Pain
People with chronic pain are more likely to have low levels of vitamin D. Vitamin D is important for the immune system and helps regulate pain by reducing inflammation and helping with muscle function. Therefore, by supplementing with vitamin D, people can manage their pain levels as they age.
Conclusion
Vitamin D can be found in many foods, though much of it is fat-soluble, so it is not always well absorbed. The main source of vitamin D is the sun, but one can also take a supplement. Side effects vary between people and are also based on genetics and sun exposure.