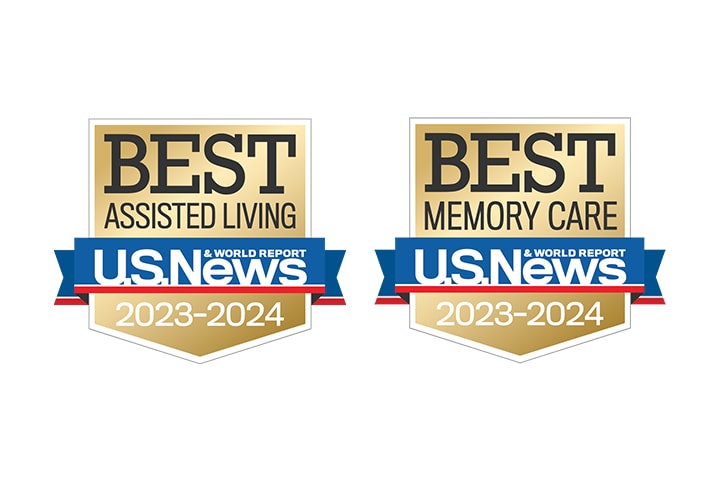 CHAMBERSBURG, Pa. – For a second consecutive year, Magnolias of Chambersburg has been recognized by U.S. News & World Report as a Best Assisted Living and a Best Memory Care community.
The 2023-2024 ratings offer a look at the best senior living communities across the United States to assist older adults and their loved ones when researching and choosing the right senior living community for them.
U. S. News surveyed residents and family members — for their satisfaction with lifestyle, care, community management and staff, value and other services and amenities provided by the community. U.S. News & World Report evaluated nearly 4,000 communities.
"The caring culture at Magnolias of Chambersburg has made our community a great place to work and a great place for our residents to live," said Kristine Wenrick, Executive Operations Officer at Magnolias of Chambersburg. "A year ago, when we were recognized by U.S. News & World Report, we spoke about building a foundation for a community that 'reaches beyond its walls,' and I think we've continued to add layers to that foundation."
"We've all strived to create a workplace that offers acceptance, guidance, support and skills in every team member," Wenrick said. "Through these basic concepts our team have developed a sense of achievement and the feeling of being a part of something special. These key factors reduce turnover and promote a stable and consistent environment for our seniors."
Only 30% of the 4,000 communities that U.S. News evaluated earned a "Best" rating in 2023-2024. Last year, Magnolias of Chambersburg also earned U.S. News Best Assisted Living and Best Memory Care status.
"While a beautiful building is nice, the quality of life inside the building is much more important," said IntegraCare CEO Larry Rouvelas. "Our community leaders and their teams have done an extraordinary job to create a great place to live. That's not just me saying it: The U.S. News recognition is based on survey results from residents and family members, which makes it even more gratifying."
U.S. News awards the designation of Best Senior Living only to those communities that satisfy U.S. News' statistical assessment of performance on consumer satisfaction surveys administered between April 2022 and November 2022, reflecting the viewpoints of more than 200,000 current residents and family members of residents living in thousands of senior living communities nationwide.
"For IntegraCare communities once again to receive such significant recognition from U.S. News & World Report is both inspiring and a source of motivation for us to continue to make the lives of our residents and their families better," Rouvelas said.
U.S. News & World Report, considered the global authority in hospital rankings and consumer advice, introduced its Best Senior Living designations in 2022.
"For the second consecutive year, U.S. News is providing in-depth information to help potential residents and their loved ones find the best place to help meet their needs," said Sumita Singh, senior vice president and general manager of Healthcare at U.S. News. "Communities that are highly rated excel in making residents feel safe, well cared for and highly satisfied by the services provided."
For more information, contact Kristine Wenrick at kwenrick@integracare.com or 717.264.6000.