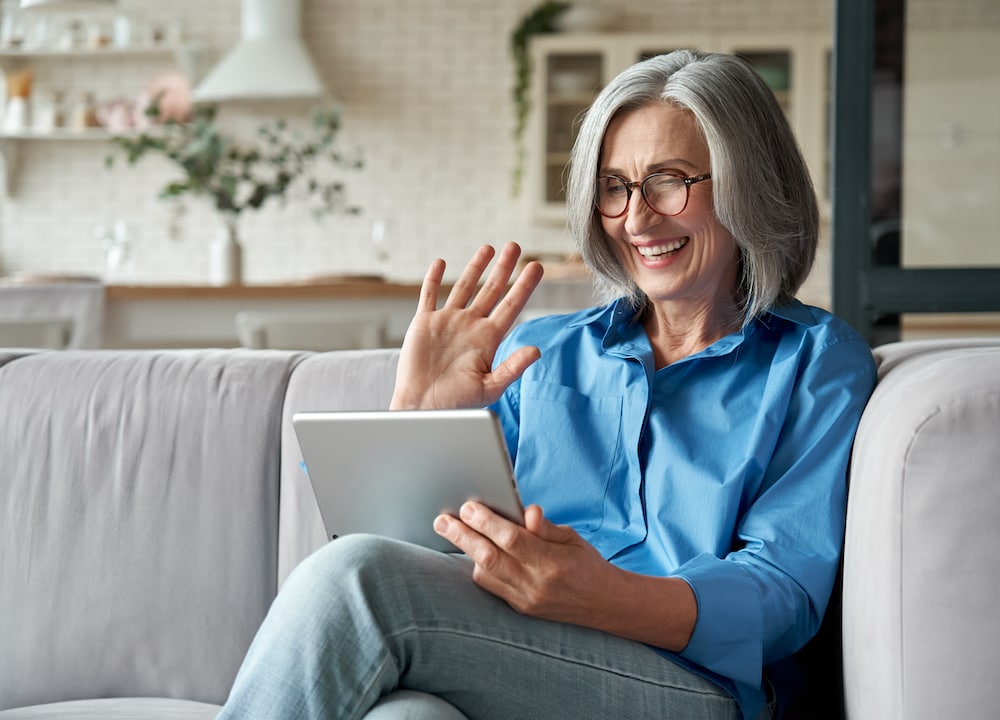 Telehealth is a service that takes advantage of technology (like video calls) to help you communicate with your doctor from home rather than at their office. Telehealth can be very useful for older people, especially those who have difficulty moving from place to place or those in senior living communities. It's also beneficial for those who live in rural areas since it would be hard for them to travel to see a doctor. Instead, with telehealth, they can just talk to their doctor online through the phone or any other kind of device. The result is that they will have an easier, faster, and cheaper way to get the help they need.
Telehealth can even help caregivers, too. A caregiver provides care to a person, usually a loved one. The caregiver may or may not live close by to the person receiving care. So, telehealth can come in handy here. For example, if the caregiver needs to talk to the patient's doctor, then they can do that through an online health portal or website. This is much faster and easier than waiting for and traveling to an in-person doctor's appointment.
You should also know the difference between telehealth and telemedicine. These are two different health services that are offered online. However, telemedicine refers only to online doctor visits. Telehealth includes more than that, like educational services, classes about nutrition, etc.
Preparing an Older Adult for Telehealth: The First Appointment
It can be hard for some seniors to adjust to online appointments. After all, many of them are not very familiar with the technology. So, it's important to spend a few minutes with them before their appointment to help them understand how it all works. Besides that, here are some things you can do to prepare for a successful appointment.
Put online appointments on the calendar

. Once the appointment is confirmed, put it on the calendar right away. That way you won't forget about it.

Use the highest quality camera possible

. It can be a laptop camera, phone camera, desktop webcam, or even a tablet. The more clear your pictures are, the better. Clear pictures will help the doctor understand your concerns better, leading to better results and outcomes.

Make sure that the camera works first

. Practice using the camera first before the appointment. You can practice using it with a friend or family member. It's important to know how to use the camera before the appointment so that no one's time is wasted.

Test the video and sound on the device

. Your phone or other devices probably has a built-in speaker and microphone. However, they might have to be turned on or enabled first before the website, or telehealth software can access them. A good way to make sure that everything is working is to video call a friend first. And while earphones or headphones can make it easier to hear your doctor, you will want to test them out first, too.

Have a good internet connection

. Wifi is usually better than cellular data, but an ethernet/wired connection works the best. If you don't have a cable connection available, try to be as close to the router as possible. Also, disconnect other devices that aren't being used from the wifi.

Charge the device

. If using a wireless device, be sure that the battery will last throughout the appointment. Make sure it's charged the night before the appointment.

Make the appointment in a quiet spot with appropriate lighting

. Make sure that there are no distractions or unnecessary clutter in view. Keep good lighting so that the doctor can see you properly.

Get in a good position

. Put the device on a sturdy table or another similar surface. That way, the camera won't shake, and you can reposition yourself if necessary. Try to position yourself so that your head and shoulders are in the frame.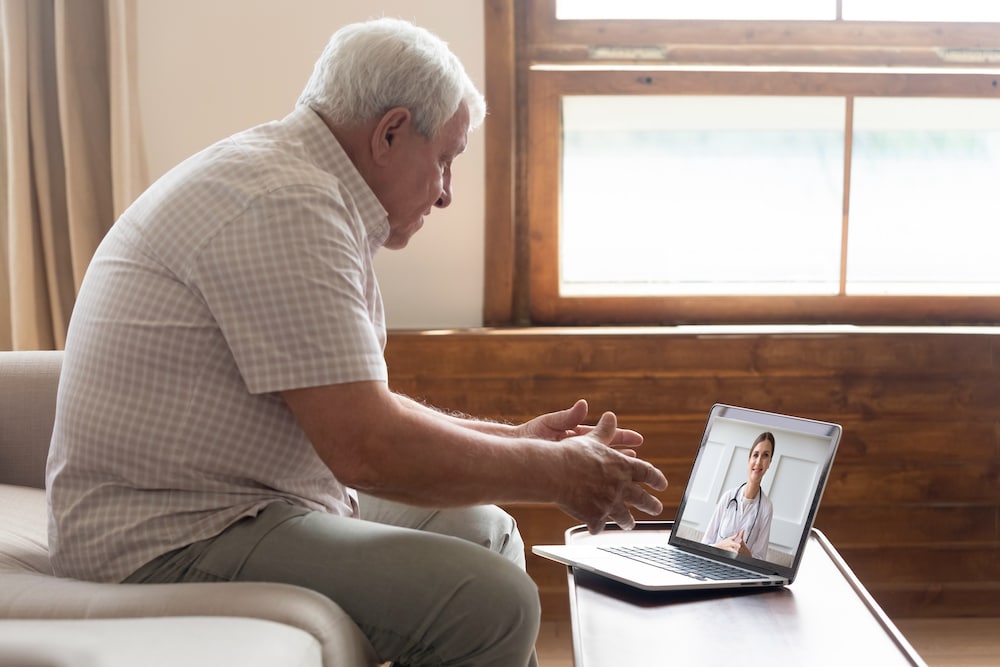 Will Your Insurance Cover Telehealth?
More and more, insurance providers (including Medicaid) are beginning to cover telehealth. Although, how much coverage is included varies state by state. How telehealth is defined and paid for also differs. Since each insurance policy will be different, you should contact your insurance provider to find out what amount of coverage you have for telehealth services.
What About Medicare for Telehealth?
Are you enrolled in Medicare Part B? If so, then specific telehealth services, including preventive services, doctor's visits, medical supplies, and outpatient care, might be covered.
How much you will owe will depend on a variety of different factors, like:

The place where you obtained your item, service, or test.

What your doctor decides to charge

Your other insurance options (if any)

The kind of facility it is
 Additionally, Medicare will also cover E-visits and virtual check-ins.
Medicare Advantage
Another type of Medicare plan is Medicare Advantage. It's a specific health plan provided to you by a private company that's contracted with Medicare in order to provide you with the benefits of Part B and Part A plans. So, these plans may end up giving you more telehealth advantages than Original Medicare.
It's important to keep in mind that Medicare plans are subject to change, and they do change frequently. So, be sure to check with your provider to see what telehealth benefits come with your plan before setting your telehealth appointment.
The Impact of COVID-19 on Telehealth Services
The pandemic has also had an impact on how telehealth services are provided. Telehealth is being offered by more providers than pre-pandemic. Some providers are providing more of this service in order to keep their patients safe. Additionally, policy changes spurred by the pandemic have also contributed to the rise in telehealth and telemedicine. The barriers preventing access to these services have been greatly reduced, and Americans have seen the value that they bring to the table. These services are an excellent way to receive specialty, acute, primary, and chronic care.
In fact, the Centers for Medicare and Medicaid (CMS) have made it even easier for people to enroll in Medicaid, Medicare, and the Children's Health Insurance Program (CHIP). That way, more people can obtain medical care from telehealth services during the pandemic.