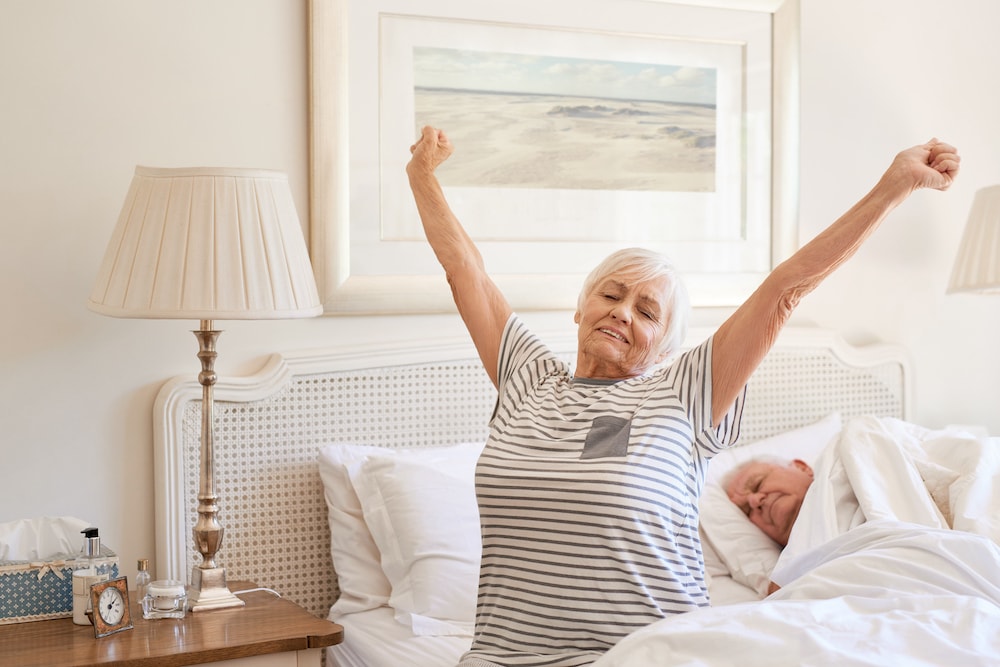 Sleep is one of the most important things for a senior's health. It can not only improve mood and memory but also reduce pain and the risk of heart disease. In this post, we'll discuss tips to help seniors rest better each night.
1. Reduce Caffeine and Liquids Before Bed
Caffeine, alcohol, and other fluids are never good for sleep. They will just keep you awake.
Keep coffee, tea, and soda to a minimum before bedtime. It would help if you also avoid chocolate, which may have caffeine. Of course, the same thing goes for any energy drink.
If you need something to relax at the end of the day, try something like chamomile tea or water before bedtime.
2. Use Pillows for Body Aches
It would be best if you always slept on your side or back, not on your stomach. If you want better rest, you may use pillows under the knees and the head. Both of these techniques can help relieve pain in those areas during sleep. Heavy quilts are another good option if you have trouble sleeping at night because of achy joints or muscles.
3. Exercise Early on in the Day
Except for stretching, you should avoid heavy exercise in the evening. Many people like to do sit-ups or crunches before they go to bed. It may feel like exercising before bed will help you sleep better, but it will just keep you awake. The body needs time to recover after a workout, so don't exercise too late in the day. Early morning exercise can help improve your sleep patterns, though.
4. Address the Stress
Stress can be a factor in keeping a senior awake at night. Keep your room clean, give yourself a good night's sleep, and try to avoid alcohol and caffeine before bedtime. It would help if you also tried to ensure that you exercise, eat right, and get good sleep regularly. If you need to take care of any stressful issues in your life, get them out of the way during the day.
If stress keeps you up at night, you might need to see a doctor or counselor. They will be able to give you some techniques for reducing stress and getting better sleep at night
5. Keep Your Bedroom Clean and Organized
Make your bedroom a place to relax and keep it clean and organized. Try to avoid clutter, including papers and appliances, in your bedroom. To keep the room tidy, use a storage chest with drawers and shelves to keep things organized. You should also turn your computer off before heading to bed. Electronics can make you feel wired, making it hard to fall asleep at night.
Make your bedroom a place that you look forward to every day. This mindset will help your body prepare for sleep when you get into bed at night. For example, read a book or listen to some music before bedtime.
6. Find Medication That Works
Various meds are a great way to relieve more than just the pain of nighttime urination. They can help with bladder incontinence, restless leg syndrome, low back pain, and other conditions. You can also use them to ease joint pain during the night by inserting them into your knees, shoulders, hips, and/or elbows before bedtime.
There are different kinds of medications, including suppositories, that are available in the market today. You might want to try different brands or speak to your doctor about what works best for you.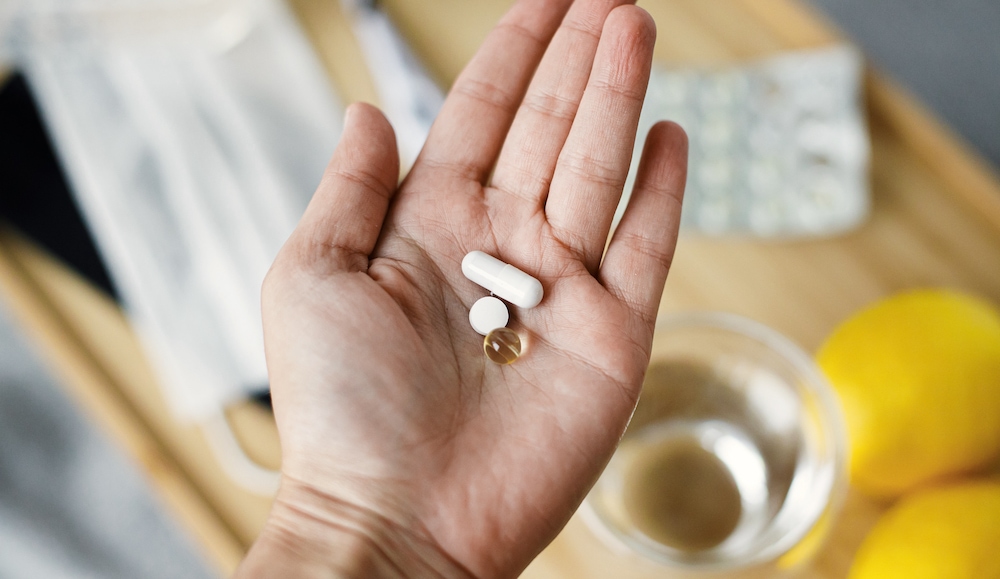 7. Develop Consistent Routines
Many seniors can say that they tend to throw their routines out the window when it comes to sleep. Their bedroom and bedtime routines may become whatever they want them to be on any given night. Do your best to keep and maintain your consistent bedtime routines. You should also try to avoid stressful situations in the evening if you know this will likely cause you trouble sleeping at night.
8. Keep the TV Off
The light from the TV can make it hard to fall asleep at night. If you need to relax in bed, turn off all of your electronics, including your TV and computer. You should also avoid reading in bed with a bright flashlight or tablet. Print books or e-readers are much better options for reading material before bedtime. They give off very little light at all.
9. Bright Lights Should Be Off by 8:00 P.M.
Bright lights can keep you up all night long, especially if you have trouble sleeping. So make sure your bedroom is not too bright by shutting off all your electronics before going to bed at night.
9. Limit Daytime Naps
Seniors are often told to get a good amount of sleep each night. However, many fall asleep in the daytime because they feel tired. Try to avoid taking daytime naps and keep your sleeping time at night as consistent as possible without feeling tired during the day.
If you need to nap during the day, try limiting it to 15 minutes or less. However, if you have a bad habit of napping at all hours of the day, you might want to see a doctor or counselor about this issue.
10. Quit Smoking
Many seniors who have trouble sleeping at night say smoking keeps them awake. Nicotine keeps you awake, so you might want to try to quit smoking for your health and for better sleep patterns. However, some people still enjoy the effects of nicotine and use it in other ways to relax at night instead of smoking. You might want to try an e-cig, a nicotine patch, or gum if you wish to keep using nicotine but don't want to smoke anymore.
Get Better Rest at Senior Living
It is important to remember that getting older does not mean that you can't be active or have healthy sleep patterns. Various issues can keep you up at night, even after trying to make all the adjustments for the best sleep at night. Each senior needs to ensure that their bedtime routines and sleep schedules are as consistent as possible. In addition, it is also necessary for seniors to make sure they have addressed all of the stressful factors in their life before bedtime.
Integracare provides four types of care: assisted living, memory care, independent living, and short-term/respite care. We have 18 communities spanning across 3 states: Pennsylvania, Maryland, and Virginia. Each of our communities has the same high standards of care. For more information about a community, please get in touch with us.