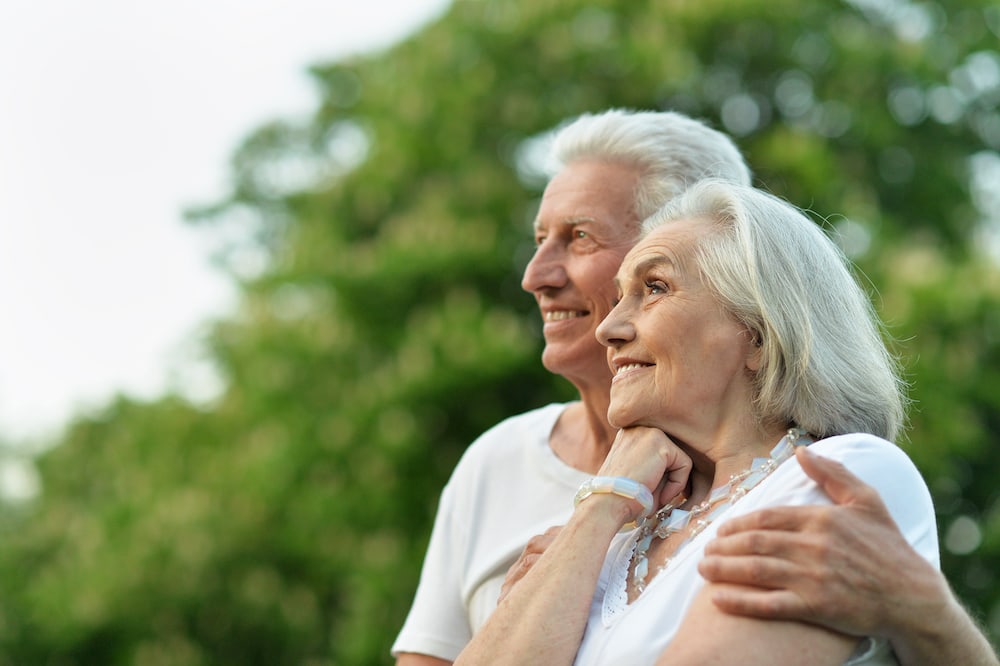 A positive outlook is great for any individual's health and well-being. However, seniors are especially prone to live in the "negative" mindset and, in extreme cases, can even find themselves isolating or distancing themselves from loved ones. Yet research has shown that a positive outlook on life can improve longevity by as much as two years and help seniors age better. This blog post will discuss the main points of why positive thinking is so important for seniors.
1.) Lower Risk of Heart Disease
A positive outlook is vital to preventing heart disease. Research has shown that people who are pessimistic about their health and the future of the world around them have a two times higher risk of heart disease than those who are optimistic.
2.) Improved Immune Function
A positive outlook can lower the risk of getting a cold or flu by 45 to 80 percent. Infection is caused by overreacting to and incorrectly interpreting signals from the body's immune system, which is an essential part of being protected from infections such as colds and flu. A positive attitude provides the mind with a stronger will to fight off infections and lowers cortisol levels, which have been proven to lower immune function.
3.) Improved Memory and Attention
Positive thinking can improve memory and attention as well. Unpleasant or scary thoughts make the body produce cortisol, which suppresses the functioning of brain cells responsible for learning and memory. It has been shown that a positive attitude increases the amount of norepinephrine (a stress hormone) released in the brain, which stimulates the learning center and improves long-term memories. The hippocampus is often affected in those with depression, which is a result of being constantly exposed to negative thoughts. With a healthy memory, those with depression will have a more positive outlook in life, allowing the learning and memory center of the brain to function better.
4.) Lower Risk of Depression and Anxiety
Negative thinking can lead to anxiety or depression, as well as elevate blood pressure and cholesterol levels, which are all risk factors for heart disease. With negative thoughts coming from a senior's mind throughout the day, their body is on alert for possible dangers and is constantly worried about negative things happening. 
Seniors with a high potential for negative thinking are more likely to end up in mental health facilities because they lack the strength of mind to fight off depression and anxiety. In fact, research has shown that elevated blood pressure and cholesterol levels have a direct link with depressive symptoms.
5.) Higher Self-Esteem
With a positive attitude, seniors are more likely to have an overall self-esteem boost, which improves their outlook on life, lifestyle choices, and overall happiness. When a senior has a positive attitude, they are more likely to exercise because they are happier with the way their body looks and will eat healthier because they have confidence in their looks. Exercise is known to improve overall health, and eating healthy improves longevity by lowering the risk of heart disease, which is the leading cause of death for seniors over 60.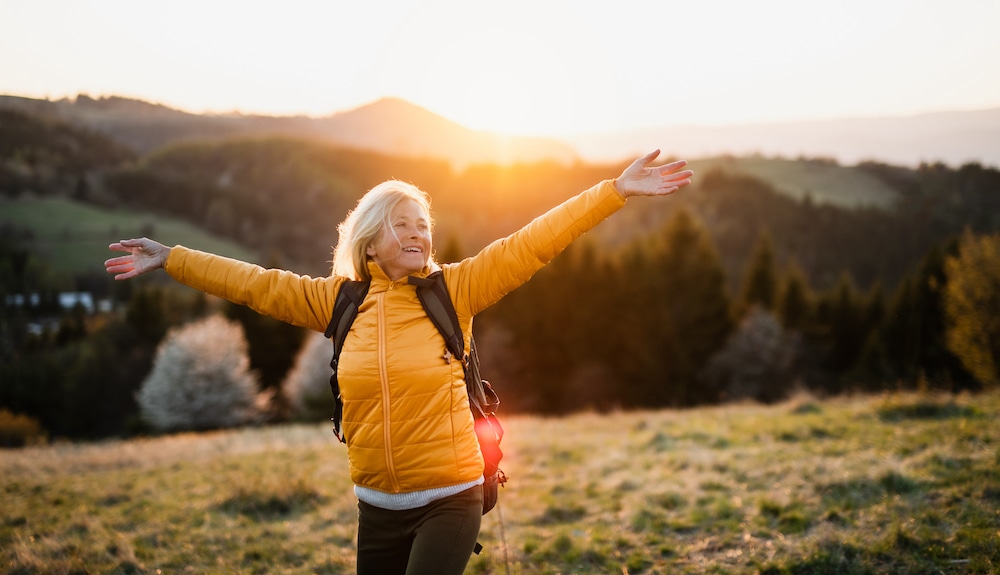 6.) Improved Menopause Symptoms
A positive attitude can lower hot flashes and slow bone loss in women going through menopause. Hot flashes are often caused by negative thoughts and the release of stress hormones, so if a woman with hot flashes can learn to change her thinking patterns, she can improve her symptoms. The effects of stress on bone loss are similar to that of stress on the immune system. With a positive attitude, seniors in menopause will be able to reduce their risks of getting osteoporosis and arthritis.
7.) Lower Levels of Inflammation
 Historically, studies of the human diet have focused on vitamin and mineral deficiencies. The developing field of nutrigenomics is beginning to explore how food components influence gene activity, thereby improving health and well-being.
There is also growing awareness that inflammation is a common factor in many chronic diseases, including cardiovascular disease, diabetes, arthritis, and cancer. The World Health Organization (WHO) has declared that we live in an 'Age of Inflammation.' One way in which inflammation negatively affects the aging process is by affecting the immune system. The immune system is vital for protecting the body from illness and disease. When inflammation occurs, the immune system may react in an over-reactive manner, causing symptoms such as pain and swelling.
8.) Longevity
The main goal of a healthy lifestyle is to achieve longevity or to live as long as possible. Longevity is one of the most important factors in improving quality of life and leading a happier life. A positive outlook can keep seniors happy and healthy throughout their lives, which can help them enjoy more years on earth.
9.) Improved Exercise Performance
With a positive attitude, seniors will be more inclined to exercise regularly and harder. This is important because regular physical activity can reduce the risk of heart disease and stroke while also improving blood circulation. A positive attitude can boost the immune system, which is vital for fighting off the cold and flu, helping seniors work out longer without getting sick.
10.) Improved Well-Being in General
A positive attitude is important for any individual, but it is particularly important for seniors. Overall well-being can be improved by focusing on self-care and motivation to stay healthy. Seniors should take time to do things they enjoy, such as exercising and eating healthy, in order to have a positive outlook. Seniors will have less stress and depression if they can look past the negative things that may happen to them in their life.
Conclusion
A positive mindset is essential for seniors to age well, and over time, their ability to live to older ages will increase due to the improvements in their overall health. Just as negative thinking can have a detrimental effect on the health of seniors, positive thinking can have positive effects. Seniors who stay motivated and have a joy for life will benefit greatly from these mind-body exercises, paving the way for long and healthy lives.