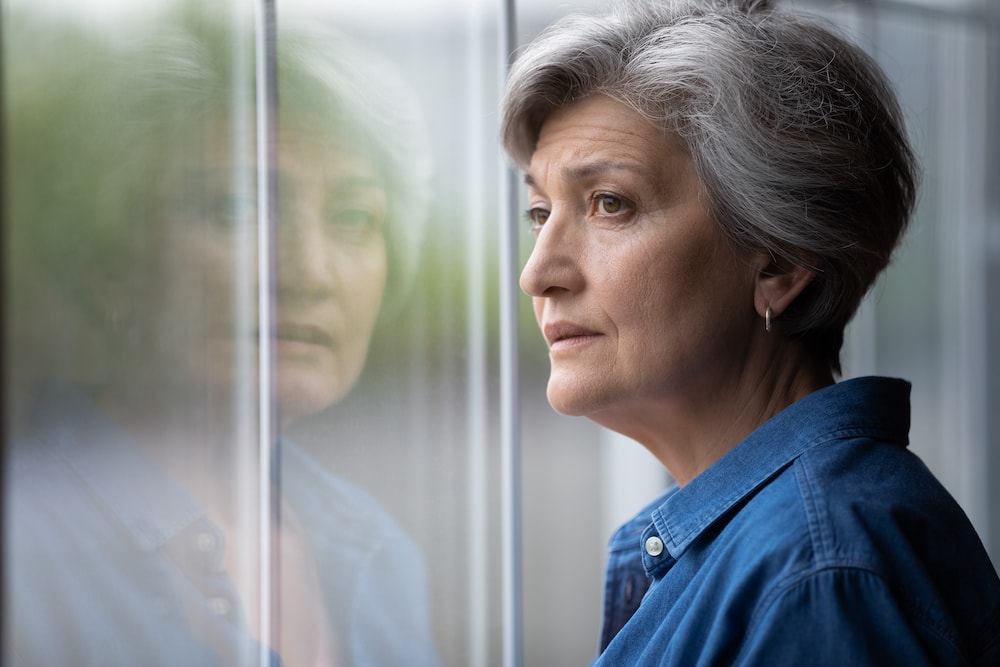 If you start to see signs of your elderly parent's physical or mental well-being changing, it can be hard to know if it's just the symptoms of normal aging or signs of something more serious like dementia.
Age-Associated Memory Impairment
Forgetfulness is not an uncommon thing. However, there comes the point when it can become more worrying, particularly in the elderly. Obviously, it's not that surprising for a person over 65 to occasionally experience some memory loss. This more common form of memory loss, which is not caused by any medical conditions, is known as "age-associated memory impairment." According to the Alzheimer's Association, they report that approximately 40% of individuals over age 65 deal with this form of memory loss. Alzheimer's and other kinds of dementia, on the other hand, are defined as brain diseases, and they can cause much more severe memory loss.
When Memory Loss Becomes Concerning
When we begin to see shifts in our elderly parent's physical or mental well-being, they might also begin to worry and wonder about what could be happening to them. They probably won't be sure if they are just dealing with the normal side effects of aging or if it's a more serious matter, like Alzheimer's or a similar form of dementia. It's not always easy to tell the difference, which is why there is much written about the subject.
There are certain behaviors that are identified as the earliest signs of Alzheimer's; however, there are also some medical conditions that can look very similar to the disease. If you aren't really sure about the state of your loved one's health, then it may be helpful to learn more regarding the beginning symptoms and stages of Alzheimer's or dementia. Learning about other illnesses that can produce similar symptoms to dementia is a good idea too.
Dementia vs. Normal Forgetfulness
While we all must accept that our brains will change as we get older, major memory loss is not a normal sign of aging. Memory loss related to aging and Alzheimer's disease might both look similar on the surface, but there are still many signs that can help you tell them apart.
So, if you are worried about your elderly parent's increasing forgetfulness and how it might escalate to dementia, then you should try to have a clearer understanding of the two.
The main difference between dementia and normal memory loss related to age is if these lapses in memory have a very small or minimal impact on their ability to perform routine daily activities. Dementia can be identified if there is a persistent and severe decline in two of the following: language, abstract thinking, memory, and judgment. For the majority of people, the occasional pause in memory is a normal sign of getting older and not a warning sign of something more serious (like the onset of dementia or mental deterioration).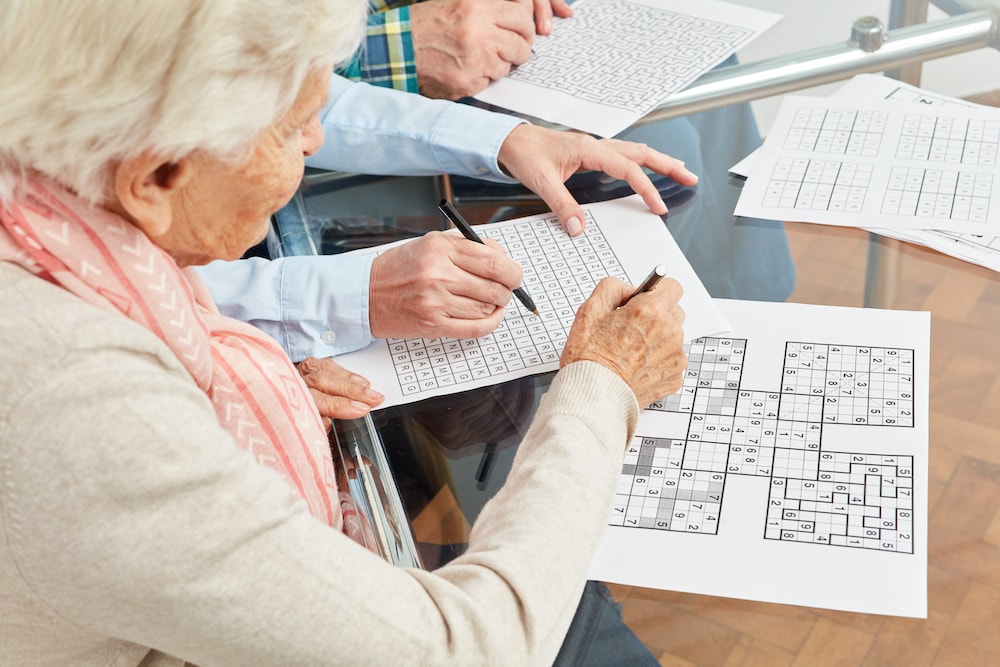 Examples of Age-Associated Memory Impairment
Becoming forgetful is a frequent complaint among the elderly or people who are growing older. The following are considered normal lapses in memory and are typical among seniors. These usually are not considered as early warning signs of dementia.
Not remembering the name of an acquaintance or blocking a memory with a similar one, like calling your grandson by your son's name.

Getting distracted easily or having difficulty in remembering something you just read, or details from a conversation

Sometimes not remembering where you left important items like keys or glasses.

Sometimes not remembering an appointment or entering a room and not remembering why.

Not quite being able to retrieve the information that's "on the tip of your tongue."
Memory loss does not have to be accepted as an inevitability of the aging process. After all, our brains are capable of creating new brain cells at any age. Therefore, noticeably significant memory loss is not an inevitability of aging. The truth is that your daily activities, habits, and lifestyle all play a vital role in keeping your brain healthy. While memory lapses are often frustrating, they usually aren't a cause to feel worried. Additionally, age-associated memory impairment is not the same thing as dementia.
When we get older, physiological changes take place in our brains, making it take longer for us to absorb and remember new information. While many people mistake this slowing of our mental capabilities as memory loss, in most cases, given enough time, we can still remember what we need to know.
Examples of Early Onset Dementia and Alzheimer's
When memory loss advances to the point that it hinders your hobbies, family relationships, work-life, and social activities, then this might be the early signs of Alzheimer's, dementia, or another disease that mimics dementia.
Even though forgetfulness is the most common symptom of dementia, it definitely is not the only one. The symptoms go beyond memory loss; for example, your elderly parent might have extra difficulty focusing, communicating, reasoning, and more.
Not remembering to eat and accidentally losing weight

Accidentally getting the names of family members mixed up

Getting distracted easily when reading or during a deep conversation

Faulty decision-making resulting from poor judgment, like not wearing a jacket on a cold, snowy day.

Everyday activities like working, driving, or playing games, now seem difficult or impossible to handle.

Getting lost to or from a place that's supposed to be familiar.

Not remembering to go to an appointment that they scheduled weeks in advance

Personality changes. They might be acting more suspicious, fearful, anxious, or depressed than they normally do. Other indicators include withdrawing from religious organizations, social groups, or from favorite hobbies or pastimes.

Not being able to engage others in conversation, whether it be in written or verbal form.
If you are worried about your loved one's overall well-being, be sure to schedule an appointment for them with a doctor. Then, you will have a better view of what exactly is going on with your loved one and whether or not their memory loss is progressing abnormally fast.