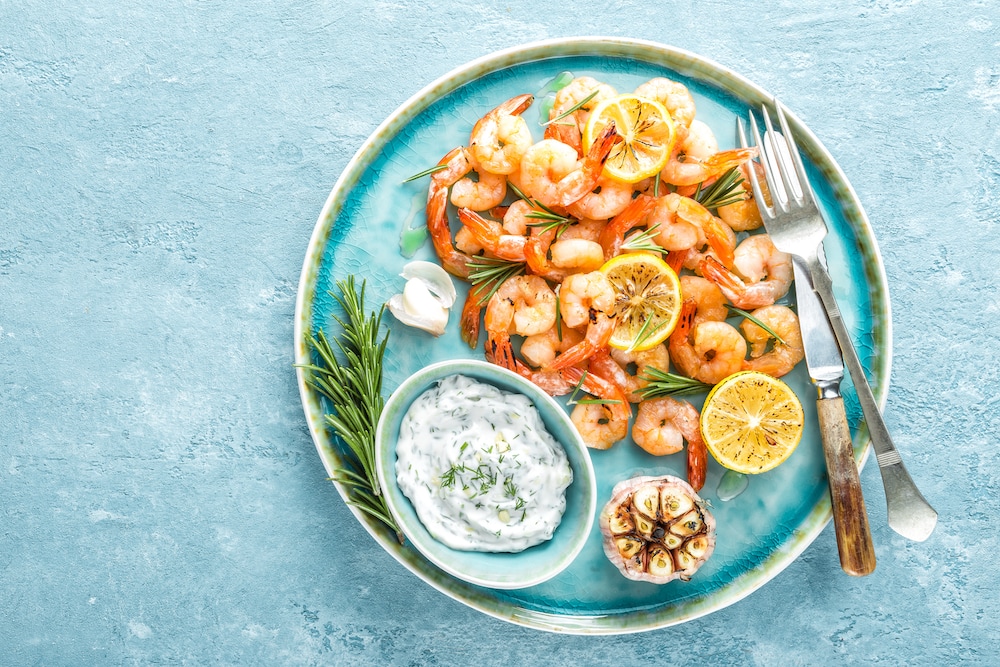 There are many health benefits that can be enjoyed by seniors who add seafood to their diet. Below are a few of the many reasons why it is so important for seniors to eat seafood.
1.) High in Omega-3 Fatty Acids
Omega-3 fatty acids help reduce inflammation. One of the main sources of omega-3s is seafood, which has a higher concentration than most other foods. This helps reduce the risks that come with age and can prevent certain diseases such as heart disease and high blood pressure.
2.) Improve Brain Health
The brain is composed of 60 percent fat, so it is important to make sure that the fats that you eat are healthy ones. Seafood such as salmon, cod, and mackerel have been found to have high amounts of omega-3 fatty acids, which are good for your brain. Research has shown that Alzheimer's patients and others with memory problems should eat more fish for improved brain health. Studies have shown that seniors who live in coastal areas often show better brain function than their inland counterparts.
3.) Improve Eyesight
Fish, such as salmon and trout, are high in omega-3s that help keep eyesight healthy. Experts recommend that women over 75 years of age eat 1-2 servings a week of fatty fish, and women who are over 60 years old should eat 1-3 servings weekly.
4.) Lower Cholesterol Levels
Eating seafood can lower cholesterol levels, which can possibly prevent heart disease, a major cause of death for seniors. In addition to eating more fish, it is important to make sure that you cut down on the amounts of processed foods that you eat.
5.) Helps Promote Heart Health
For seniors, diet is the best way to ensure their health. The Mediterranean diet has been found to reduce the chance of heart problems. Adding seafood, such as tuna, salmon, and shrimp, is a great way to ensure steady heart health in seniors. As humans age, they become more and more vulnerable to various health problems, and seafood will reduce the chance of having a heart attack when you get older.
6.) High Protein
Eating seafood is important for protein intake in seniors who have a hard time eating meat. Seafood, such as salmon and tuna, are higher in protein than leaner meats. In addition to getting protein, seniors can get some of the heart and brain benefits of eating fish as well.
7.) Eases Joint Pain
Omega-3s in seafood can help with joint problems that come with getting older. Omega-3s help reduce inflammation and pain caused by arthritis. Experts recommend that seniors who have a tendency to have joint pain should eat more salmon, tuna, herring, and mackerel. Seafood can be a great way to get more omega-3s into your diet.
8.) Reduces Risk of Stroke
Eating fish can reduce the risk of stroke and its symptoms, such as weakness on one side of the body and slurred speech. Research has shown that eating fish can lower the risk of those who have high blood pressure by 20 percent. For women, this number drops by about 10 percent, but for men, their risk increases by 50 percent when they eat fish.
9.) Helps Prevent Cystic Fibrosis
According to research, cystic fibrosis is less prevalent in populations that eat more seafood than in those who don't eat fish frequently. In this study, people who ate fish or shellfish every day had a 24 percent lower rate of cystic fibrosis compared to those who didn't eat fish.
10.) Helps Reduce Asthma Attacks and Allergies
Researchers have found that omega-3s can reduce asthma attacks and the symptoms of allergies, including the runny nose, congestion, and sneezing. Omega-3s are known to shut down the inflammatory response in people with asthma and allergies. In a study, patients who ate tuna and sardines had better lung function than those who didn't eat these types of fish. This shows that by adding foods that have omega-3 fatty acids to your diet, you can improve your health.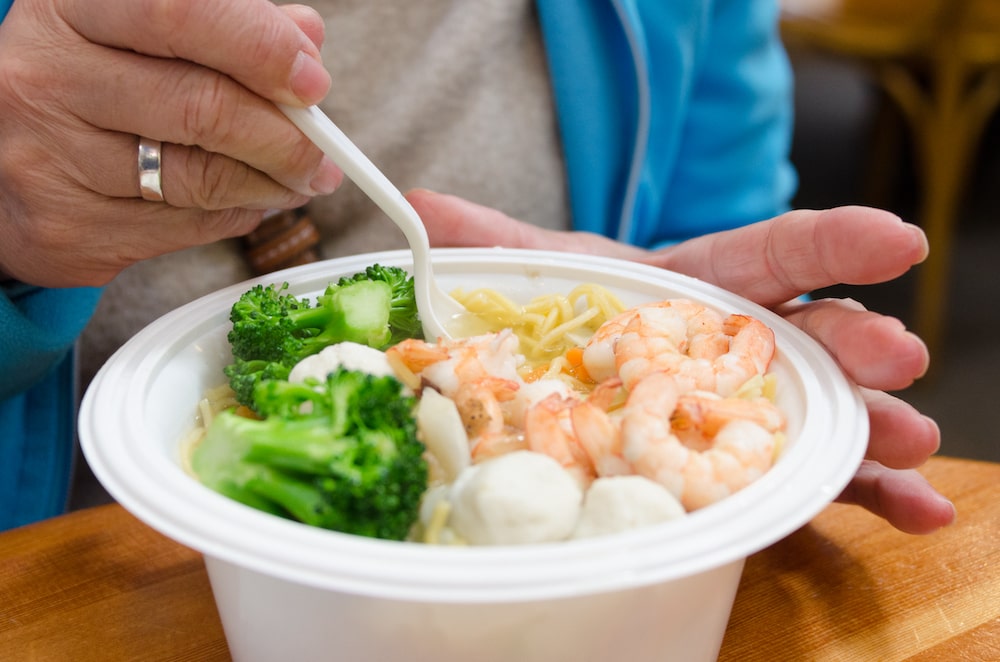 11.) Reduces Rheumatoid Arthritis Symptoms
Eating seafood with high levels of EPA and DHA can reduce inflammation by almost 50 percent in people with rheumatoid arthritis. Research shows that eating a little fish or shellfish every day can reduce the risk of developing rheumatoid arthritis by almost 70 percent.
12.) Antioxidant Properties
Studies show that eating a little seafood daily can help prevent disease and infection by fighting free radicals, which are unstable atoms of oxygen that damage cells and tissues. In addition to preventing disease, studies have shown that eating seafood can improve joint and muscle strength in seniors. This is because the high levels of EPA and DHA found in fish increase muscle strength.
13.) Improve Mood and Reduce Depression Symptoms
Omega-3 fatty acids found in fish can reduce symptoms of depression in seniors. These fatty acids are known to improve mood, which is important for a healthy life. Research has shown that the people who eat seafood often have less depression and that they have a more positive attitude toward life in general.
14.) Build Strong Bones
Adequate calcium intake is essential for a healthy diet, and it is essential to building strong bones. The higher the amount of calcium in your diet, the longer your bones will stay strong. One study showed that people who ate fish and seafood had 38 percent more bone density than those who didn't. In addition to being a great source of calcium, eating fatty fish is known to be a great source of protein, which can help seniors improve muscle strength and keep them strong.
15.) Improves Immunity
Eating seafood can reduce the risk of infections that come with age. According to research, men and women who eat fish frequently have fewer infections and colds than those who don't eat fish. In addition to reducing the frequency of infections, it also helps reduce how long an infection lasts.
As a senior, you have to eat foods that not only taste good but provide certain vitamins and minerals that can help your brain stay healthy and prevent disease. The human body is amazing in its ability to heal itself when it has all of the proper nutrients it needs. As you get older, your body becomes less efficient at repairing itself. Eating seafood is a great way to add the nutrients necessary for your health to your diet.