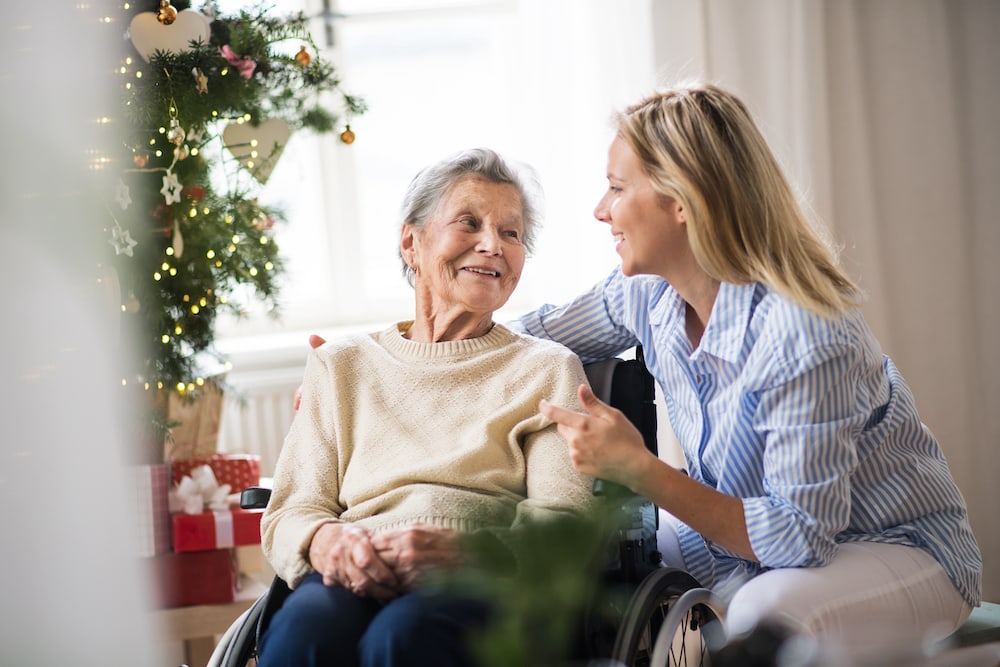 The holidays are an opportunity for us to demonstrate our support and appreciation for the seniors in our lives. This post will provide tips on different ways you can provide support to your senior loved ones this holiday season.
1.  Create a Holiday Photo-Book
Paying tribute to your loved one's life is a great way to show them how much you care about them. If you have photos that you know your senior loved one would love, then making them a photo book of their life is the perfect gift (it also doesn't cost much to make). There are many photo-book websites online where you can create and order books, such as My Publisher, Blurb, and Shutterfly.
2.  Consider Gifting Meaningful Items
This time of the year is full of commercialization and sugar overload; if you don't have a particular interest in gifting your loved one items such as these, perhaps consider gifting them with meaningful items instead. Artwork that your senior loved one has done (perhaps in their younger years) can make for a wonderful gift that they may not want to part with. Do some research on what your senior loved one enjoys doing (such as gardening or painting) and use these interests in the gift giving, and your senior loved one will no doubt be pleased.
3.  Help Out With House Cleaning & Decorating
If you're not as good with your hands, you can always ask a child or family member to help out. For example, your child can help you choose a beautiful wreath for the front door or provide you with some light assistance in cleaning the house. What you can give your loved one by helping out is an opportunity to spend quality time with them, and it's not just about your loved ones being grateful; you'll be grateful too.
4.  Plan a Family Holiday Meal Together
While it may be hard for your elderly loved one to cook, this does not mean that they should have to eat meals that do not suit their taste. By planning a family holiday meal together, you can make everyone happy. 
5.  Visit Your Loved One
Even if your loved one does not want to go out, you can still make a trip to see them. You may have noticed that some of the elderly people who live in retirement homes or nursing homes actually enjoy going out (for example, on the bus or visiting a museum) even in their golden years. You don't need to take your senior loved one out for ice cream either; come up with a fun activity for you, and your senior loved one to do together.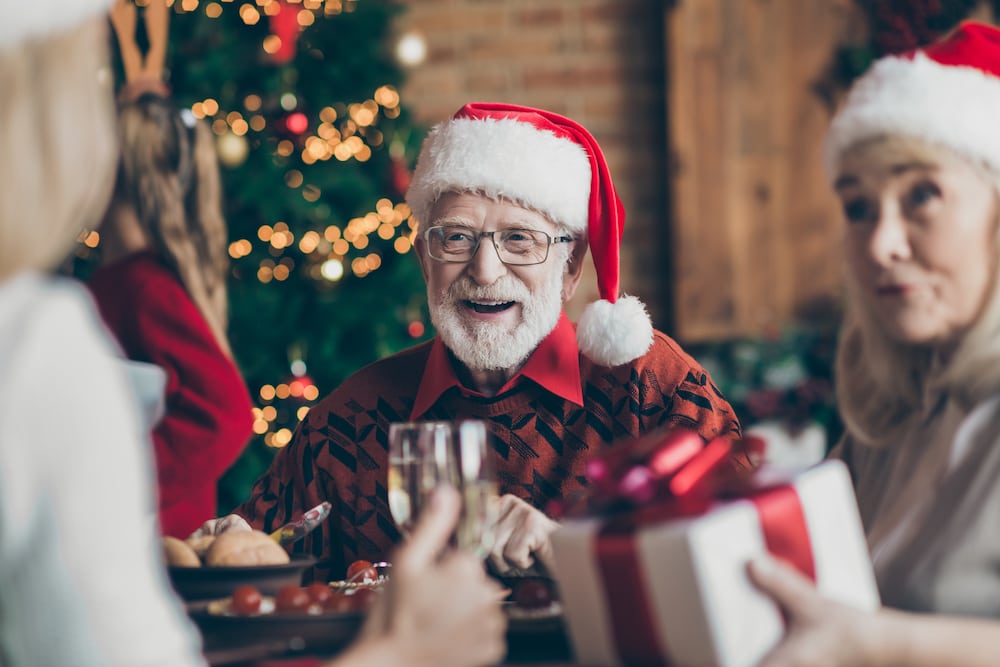 6.  Do Something Nice for Them at the Grocery Store
If your senior loved one has a list of things they need to buy every week, you can even take care of it for them. If you have this type of elder loved one in your life, then you may have noticed that they sometimes get frustrated due to having to go out of their way to do something that they consider tedious and boring. You can help them by taking care of these mundane errands for them to save them some time and energy.
7.  Organize a Local Holiday Event or Game Night
Another great way to give back to your senior loved one is by organizing a local holiday event or game night. What you can do is invite some of your senior loved one's friends and family members to attend this event together and make it fun for the participants. For example, you can plan a holiday scavenger hunt for your elderly loved one or organize a fun game night with different games for everyone to play.
8.  Go on a Stroll Through the Christmas Decorations
The holidays are the perfect time to give back to your loved ones. For example, this time of the year, we see many senior-related activities (Christmas trees, lights, and decorations) that help our seniors feel loved and appreciated by their friends and family members. You and your elder loved one can go on a stroll together to see all the beautiful decorations that are put up in the area. To spice it up a bit, you can even take some time to snap some photos together!
9.  Write Your Elder Loved One a Christmas Card
As we mentioned previously, this holiday season is an opportunity for you to give back to your senior loved one. This means that you should start by writing a few Christmas cards for your senior loved one. You may have noticed that your loved one has difficulty writing letters, but you can still write a personalized letter for them.
10.  Help Your Elder Loved One With Exercise
If you notice that your loved one is not physically active, it would be a wonderful idea to help them exercise. For example, if they are an avid walker and they live by themselves, then you can offer to help them with their walking exercise. Another way you can help your loved senior is through suggestions and tips on how to live a healthier lifestyle.
Provide Support This Season
You should consider this list of 10 ideas for what to give your senior loved one. It's important to pay attention to your senior loved one's needs and wants throughout their life. This means that you should pay attention to the fact that they need some time alone or are experiencing loneliness. You can help relieve loneliness and help them with their needs by giving them something meaningful and personal.
If you are interested in learning more about senior living communities this holiday season, consider looking into what we offer here at Integracare. We proudly provide four types of care: assisted living, memory care, independent living, and short-term/respite care. We have 18 communities spanning 3 states: Pennsylvania, Maryland, and Virginia. Each of our communities has the same high standards of care. For more information about a community, please get in touch with us.