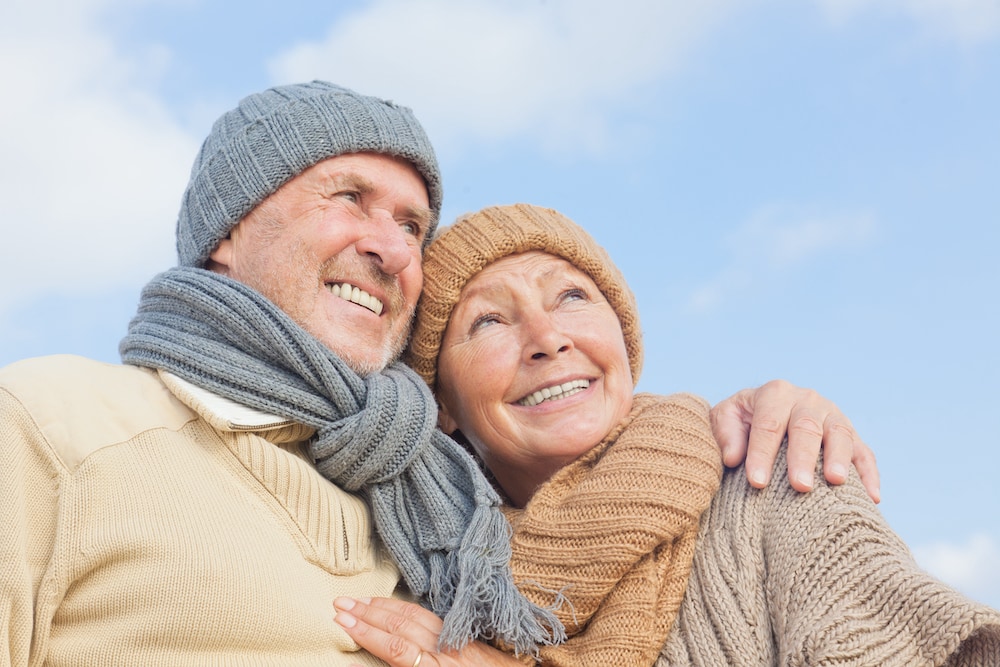 Most of us would like to stay indoors during wintertime, but it's still essential to stay sharp both mentally and physically by keeping active.
We will share more about these popular 5 activities that you and your loved one can do during wintertime.
The Best Activities for Seniors During Wintertime
We all know that exercise is vital for our health. In fact, the National Institute of aging suggests that you add a minimum of 30 minutes of healthy exercise to your daily routine.
You will benefit most by adding the following kinds of exercise to your daily physical activities:
Strength

Endurance

Balance

Flexibility
Wintertime can make it hard to stay motivated to do these activities since the bad weather can make it harder to do them safely.
However, there are plenty of safe activities that you or your senior loved one can partake in to stay active during the winter. The most popular ones this winter season are:
1.) A Gentle Swim
Swimming is a fun exercise that can be done year-round. If you swim when the weather is cold outside, you can round out the activity with a short bath in the hot tub to relax your joints.
Other benefits of swimming include helping your balance, becoming stronger, increasing your endurance, and becoming more flexible. According to a study in Australia, men above the age of seventy who went swimming often were 33% less likely to lose their balance compared to other men.
Be sure to do some planning ahead if you want to maximize your swimming time in the pool. If you or your senior aren't confident in swimming, then check around to find pools that provide exercising classes for seniors requiring no previous experience.
To be safe, begin slowly, and if you or your senior can't maintain balance, ask a person to accompany both of you in the changing room and in the pool as well. Find pools that have wheelchair ramps as well so that there will be wheelchair access if necessary. Just sitting in the warm water or gently treading water can be beneficial.
2.) Go for Walks
Walking is how humans have primarily got exercise since the beginning of time. All that's needed is a decent pair of shoes – nothing else required. Walking outside provides the best benefits, but if the weather outside is cold or icy, then you might want to consider an indoor location.
The following places have indoor locations for walking:
Local universities (better to do so between class sessions)

Malls

Indoor walking tracks

Community centers
To stay safe when walking, stay away from crowded locations or areas with fast-paced pedestrians. Wear some decent walking shoes and stick to brightly lit areas. It's a good idea to go with a family member or friend if you can. And be sure to let someone know your plans of where you'll be going as well as when you want to return.
3.) Yoga Instruction
Yoga is a gentle form of exercise that shouldn't have too much of an impact on your body. It mostly involves learning a number of different poses and positioning and at the same time relaxing and breathing.
The benefits of yoga are:
Lower anxiety

Improve bone strength

Keep a healthier weight

Become more balanced and strong

Keep your blood pressure under control

Become more flexible
With yoga, remember to consider what your body needs. It's a good idea to begin by enrolling in a class with a teacher who knows how to work with older people. If a pose turns out to be uncomfortable, you can ask the teacher to change the form of the pose to suit you or your loved one's physical needs.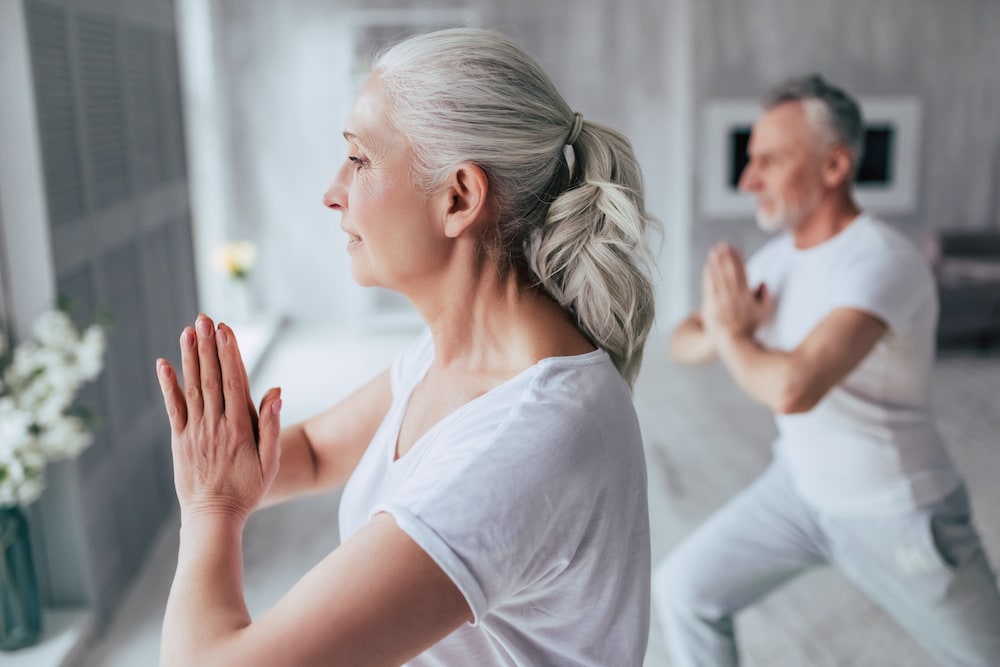 4.) Gym Workouts
Having a gym pass isn't just for young people in their 20s. Local gyms usually have a wide variety of gym equipment that's suitable for all ages.
You can make phone calls or talk to your friends about any gyms in your area that will cater to you or your senior's physical capabilities. Lots of gyms will even do an intro session with a fitness pro who will explain how to use the exercise equipment safely.
When in the gym, remember not to stress yourself out just to make others impressed. Exercise at your own pace with weights that are suitable and comfortable to you. You can also ask the gym about what times of day are quietest if you think you'll be self-conscious.
5.) Dance
Dancing is an effective way of keeping your brain and body in good condition. You just need enough space on your floor and some tunes to dance to.
According to a study by The Queensland University of Technology and The Queensland Ballet, there are plenty of health benefits for seniors who participate in ballet classes. The findings from 10 classes were that dancing can give you:
Sense of accomplishment

More happiness

A feeling of friendship and camaraderie

More flexible

More energy

Better posture
While ballet might not suit you, there are other kinds of dance that will also be helpful. The most benefit from dancing comes from being with a partner or group.
Before dancing, be sure to warm up and stretch first. Start with slower music that is more suitable for warming up your muscles. When dancing, don't push yourself to where it becomes painful. If you run out of breath, take a while to catch your breath and then start over.
Conclusion
Regardless of which exercise you prefer to do with your senior this winter, keep in mind these key points:
Know your limits and respect them

Keep hydrated

Exercising with a family member or friend is preferable

Be sure that it's an enjoyable activity for you both
What are your favorite winter activities to do with your elderly parent or senior loved one? Does it include any on our list? Keep trying and find a new favorite!