Recognizing Respite Care
Respite care is a type of short-term, temporary relief for caregivers of family members who might otherwise require permanent placement in a community away from home. It's a support structure that enables carers to recharge, avoid burnout, and ensure their loved ones continue to receive the care they require.
Caregivers Can Face Difficulties
Caring for an elderly loved one can be a joyful experience, but it is not without its difficulties. Caregivers frequently struggle with the physical, emotional, and mental strain that comes with their responsibilities. This might include everything from the physical strain of aiding with everyday tasks to the emotional strain of watching a loved one's health deteriorate.
Furthermore, carers frequently juggle several obligations. They may be juggling full-time work, family duties, or their own personal health difficulties while caring for others. This persistent tension might eventually lead to caregiver burnout, a state of physical, emotional, and mental tiredness. Burnout symptoms may include weariness, worry, anxiety, and sadness. It can have an impact on the caregiver's health, even jeopardizing their capacity to provide care.
This is where respite care comes in handy. It allows carers to rest, recover, and focus on their own health and well-being by offering a brief reprieve. This can help caregivers avoid burnout and continue to provide great care to their loved ones.
Respite Care Varieties
There are different types of respite care offered, each catering to different needs and circumstances.
Respite Care at Home
In-home respite care allows seniors to remain in familiar surroundings. Personal care, such as bathing and dressing, light cleaning, meal preparation, and company, can all be included.
Adult Day Care Facilities
During the day, these centers provide a safe, stimulating environment for elders, including activities, meals, and social interaction while their caregivers are at work or on vacation.
Respite Care in a Residential Setting
This entails a brief stay in a senior living facility or nursing home. It is frequently utilized when caretakers are out of town or require a longer period of relaxation and rehabilitation.
Why is Respite Care Important for Seniors?
Respite care provides numerous advantages not only to seniors but also to their family carers.
Advantages for Seniors
Respite care allows seniors to get out of the house, meet new people, and participate in a variety of activities. In addition, it may give individuals a sense of self-sufficiency and control over their lives.
The Effects of Respite Care on Social Interaction 
The possibility for social engagement is one of the most important advantages of respite care, particularly in the setting of adult daycare centers and residential respite care. Many seniors experience emotions of isolation and loneliness, which can lead to depression and deterioration in their overall health. Respite care settings frequently feature a variety of social activities and peer interactions, which promote social engagement and mental stimulation. This not only improves the emotional well-being of the elderly, but it may also boost their cognitive performance.
Advantages for Family Caregivers
The benefits of respite care are equally substantial for caregivers. It allows them to relax, rest, and attend to personal needs or other tasks. As a result, they may become more effective and compassionate caretakers.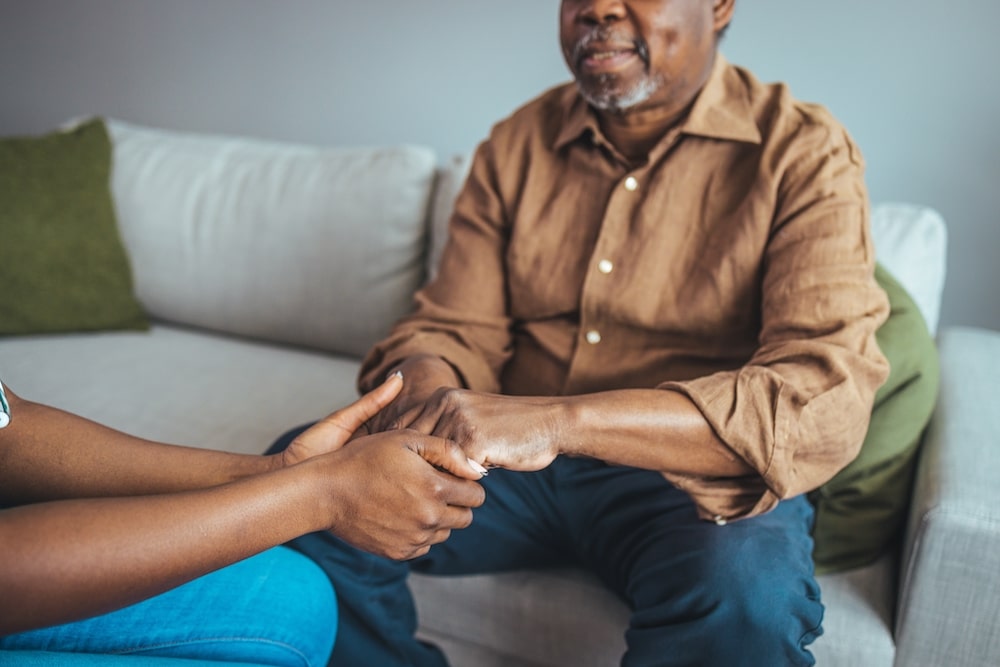 How to Make Arrangements for Respite Care
A few crucial actions are involved in arranging for respite care.
Considering the Needs
First, determine the senior's specific requirements. This includes their medical needs, personal care needs, and likes and dislikes.
Investigating Available Alternatives
Next, look at the various options in your area. Examine reviews, get suggestions, and, if feasible, visit the facilities.
Putting Respite Care in Place
Finally, gently expose the senior to respite care. This can help to alleviate any worry or resistance.
Respite Care Expenses
Respite care costs vary substantially depending on the type of care, location, and frequency of use. However, there are other options for covering these expenditures, including Medicare, Medicaid, VA benefits, long-term care insurance, and charitable groups. It is worthwhile to spend the time researching these many funding possibilities.
Respite Care Services From IntegraCare
In essence, respite care is an invaluable resource for elders and their carers. It provides elders with a variety of experiences while also giving caretakers a much-needed break. The goal is to appropriately identify the needs, investigate the possibilities, and execute the appropriate sort of respite care. It is not only about extending seniors' independence, but also about improving the lives of those who care for them.
Seeking Quality Respite Care? No need to look any further!
IntegraCare is the place to go if you're looking for high-quality respite care. We provide assisted living, memory care, independent living, and short-term/respite care. Our objective is to provide each individual with the individualized care they require while preserving their independence and quality of life.
We take pleasure in maintaining the same high levels of care across all of our 18 communities in three states: Pennsylvania, Maryland, and Virginia. Our teams are committed to providing a supportive, engaging, and safe environment for all of our residents.
Whether you need short-term respite care or a more permanent option, we invite you to learn more about IntegraCare. Please contact us if you would like more information about our communities or to organize a tour. We look forward to assisting you in locating the best care solution for your loved one.
FAQs
What types of activities are commonly available at Adult Day Care Centers?
Adult Day Care Centers often provide a wide range of activities such as arts and crafts, musical entertainment and sing-alongs, mental stimulation games such as bingo, stretching or other light exercise, discussion groups (books, films, current events), holiday and birthday celebrations, and so on.
Is respite care covered by Medicare or Medicaid?
Some respite care expenditures may be covered by Medicare and Medicaid. However, coverage varies greatly, therefore it is critical to check with these programs directly.
When it comes to respite care, how often is "as needed" acceptable?
A caregiver can take advantage of respite services as often as they need to. The number of times a caregiver needs a break from their duties, the health of the senior, and the method of respite care all influence how often they need it.
Providing overnight care when on respite?
Overnight care is a valid use case for respite services. This is a common perk of respite care, in which the elderly person temporarily moves in with a care provider.