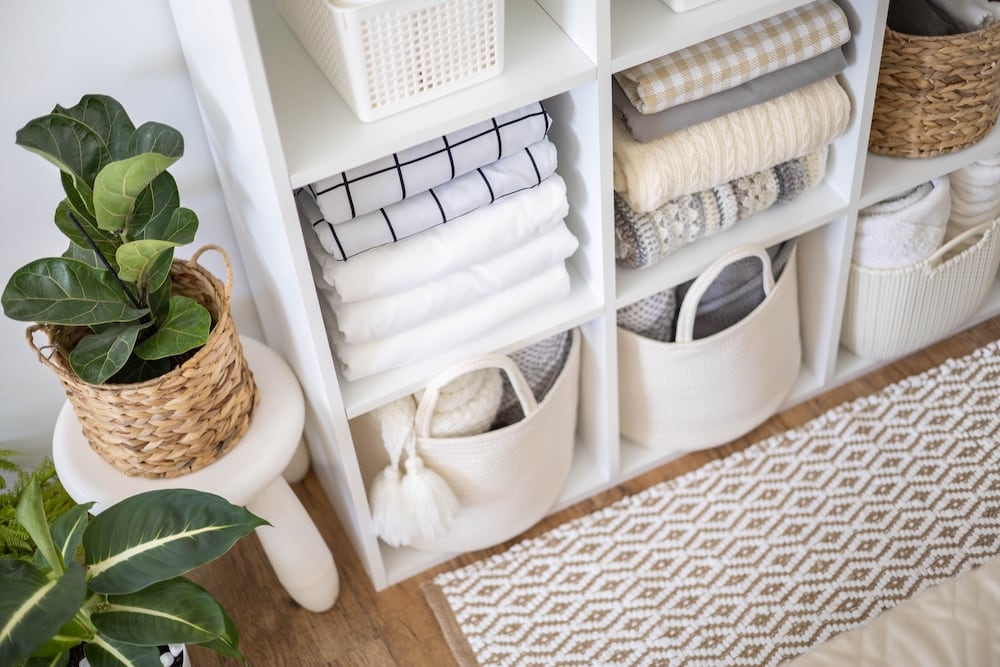 Ah, the golden years – a time to enjoy life and relax in your cozy senior living apartment. But what happens when that cozy space starts to feel a little too cozy? As time goes on, it's easy for our belongings to accumulate, making our living spaces feel cluttered and disorganized. Fear not, dear reader! With a few simple storage tips, you can transform your senior living apartment into an organized oasis that nurtures both body and soul.
Benefits of Organizing Your Senior Living Apartment
Enhanced Safety
A well-organized space is a safer space. By reducing clutter and ensuring that everything has its place, you can minimize the risk of tripping or knocking things over. You'll also be able to navigate your home with greater ease, promoting a sense of independence and confidence in your daily activities.
Improved Accessibility
Organization is the key to unlocking the hidden treasures of your apartment. By thoughtfully arranging your belongings, you'll find it easier to locate what you need when you need it. No more rummaging through closets or drawers for that elusive item – you'll know exactly where to find it in your beautifully organized space.
Reduced Stress and Clutter
A clutter-free environment can truly work wonders for your soul. By eliminating unnecessary items and organizing your belongings, you'll create a harmonious space that invites tranquility and serenity. As the saying goes, "tidy space, tidy mind" – and who doesn't want a little more peace in their life?
Helpful Storage Tips
1.) Declutter and Downsize
Begin your journey towards a clutter-free paradise by downsizing and decluttering. Parting with belongings can be difficult, but remember: it's the memories that matter, not the material possessions. Keep what you truly treasure and let go of the rest.
2.) Utilize Vertical Space
Reach for the stars – or at least the ceiling – with vertical storage solutions. Shelving, hanging organizers, and wall-mounted racks can all be used to create additional storage without taking up valuable floor space.
3.) Invest in Multifunctional Furniture
Furniture that serves multiple purposes is a true blessing in disguise. Look for pieces like storage ottomans, bed frames with drawers, or coffee tables with built-in storage to make the most of your space.
4.) Label Your Storage
A well-labeled storage system is like poetry to the organized soul. Use labels to clearly mark your storage containers and shelves, so you'll always know where to find your belongings and where to put them away.
5.) Organize by Frequency of Use
Keep the items you use most frequently within easy reach, like a comforting hug that's always there when you need it. Less frequently used items can be tucked away in less accessible spots, just waiting for their moment to shine.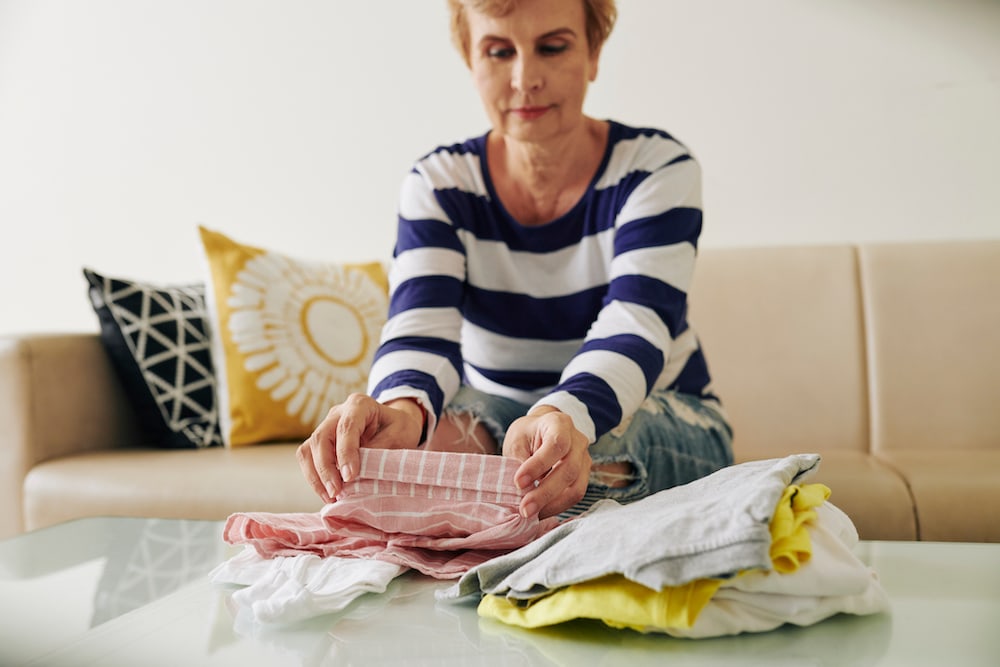 6.) Designate a Place for Everything
Give each item in your apartment a designated home – a place where it belongs and can rest, just like you. When everything has its own place, you'll create a harmonious flow that radiates throughout your living space.
7.) Get Creative with Storage Solutions
Unleash your inner artist and think outside the box when it comes to storage. Look for unique containers, baskets, or furniture pieces that can hold your belongings while adding a touch of beauty and whimsy to your home.
8.) Embrace the Magic of Baskets and Bins
Baskets and bins are like little nests, cradling your belongings with tenderness and care. They come in various shapes, sizes, and materials, providing both functional storage and aesthetic appeal. Place them on shelves or tuck them into corners, and watch as they transform clutter into a symphony of order and beauty.
9.) Color-Code Your World
Invite the rainbow into your home by organizing your belongings according to color. This not only creates visual harmony but also makes it easier to find items when you need them. Let the colors dance together, weaving a tapestry of joy and serenity throughout your living space.
10.) Celebrate Seasonal Storage
As the seasons change, so do our needs. Rotate your belongings seasonally, keeping only what is necessary and relevant for the current time of year. This allows you to maintain an uncluttered space while still having access to your cherished possessions when the time is right.
11.) Harness the Power of Hooks and Pegboards
Hooks and pegboards are like gentle hands, ready to hold and support your belongings. Utilize them in closets, on walls, or inside cabinets to create additional hanging storage for items like clothing, accessories, and kitchen utensils. They are versatile and can be easily rearranged as your needs change, making them a valuable tool in your quest for organization.
12.) Create a Memory Box
Our lives are filled with precious memories that we wish to cherish forever. Dedicate a special box or container to hold sentimental items, such as photographs, letters, and small mementos. This will not only help you stay organized but also provide a sacred space for your most treasured keepsakes.
13.) Practice Mindful Shopping
As you walk the path of organization, it's essential to be mindful of the items you bring into your home. Before making a purchase, pause and reflect on whether the item will bring joy and serve a purpose in your living space. By making thoughtful choices, you can maintain your beautifully organized sanctuary and keep clutter at bay.
14.) Incorporate Aromatherapy
Invite soothing scents into your newly organized space with aromatherapy. Essential oils, candles, or diffusers can help create a calming atmosphere, making your senior living apartment feel like a true haven of tranquility. As you breathe in the fragrant aromas, allow them to wash over you, cleansing your spirit and bringing peace to your heart.
Maintaining Your Organized Space
Once your senior living apartment has been transformed into an organized haven, it's important to maintain that sense of order. Make a habit of putting items away in their designated places and periodically decluttering to keep your space as refreshing as a gentle spring breeze.
Conclusion
Organizing your senior living apartment can bring a sense of peace, safety, and harmony to your golden years. With a little creativity, persistence, and the helpful storage tips outlined above, you can create an environment that nurtures both your physical and emotional well-being.
At Integracare, we understand that finding the right care for your loved one is a deeply emotional and personal decision. That's why we offer four exceptional types of care – assisted living, memory care, independent living, and short-term/respite care – in 18 communities across Pennsylvania, Maryland, and Virginia. Each of our communities is imbued with the same unwavering commitment to providing compassionate and high-quality care to our residents. If you're looking for a place where your loved one can thrive, please don't hesitate to contact us. We're here to help in any way we can.