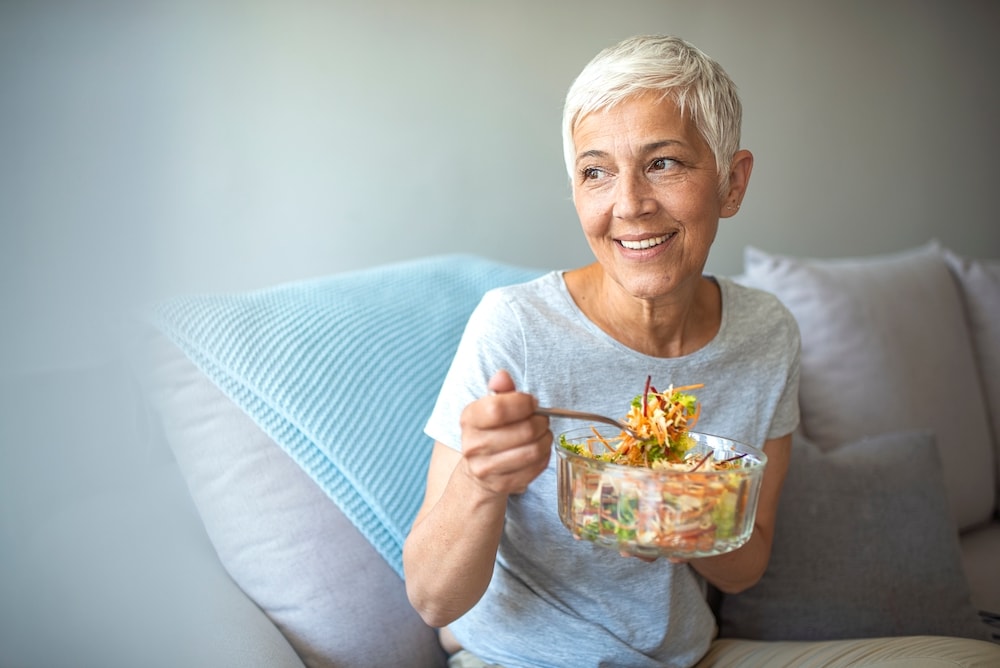 Our brain, that tireless workhorse, controls every thought we conjure, every memory we cherish, and every word we utter. It even choreographs our every move. So, how about we give it a little love and feed it well? Ready to discover the magic foods that'll give your brain the fuel it craves?
Unraveling the Intricate Dance of Nutrition and Brain Health
The Brain-Nutrient Tango
Our brains, ever-hungry for energy and nutrients, need the right fuel to keep the cogs turning smoothly. Some nutrients, in fact, are the VIP guests at the brain's party.
The Omega-3 Fan Club
Omega-3 fatty acids aren't just good for your brain; they're its VIP party guests! They're the building blocks of brain and nerve cells, and without them, we might find ourselves in a learning rut or battling the blues.
Antioxidants – The Brain's Bodyguards
Then there are antioxidants, the brain's personal bodyguards. They shield the brain from the onslaught of oxidative stress, which can wreak havoc on cells and fast forward brain aging and diseases.
Your Brain's Top 10 Best Friends
Ready for the grand reveal? Here's the A-list of foods that'll supercharge your brain and get it firing on all cylinders.
1.) Fatty Fish
When it comes to brain food, fatty fish usually steal the limelight. Loaded with omega-3 fatty acids, these swimmers offer a VIP treatment for your brain.
2.) Blueberries
Blueberries come packed with antioxidants that put the brakes on brain aging and give your memory a boost. Think of them as the brain's personal shield against harm.
3.) Turmeric
This golden spice, a darling of curry powder, wears many hats for brain benefits. Curcumin, its active compound, can cross the blood-brain barrier to deliver anti-inflammatory and antioxidant gifts.
4.) Broccoli
Broccoli, with its rich antioxidant and vitamin K profile, is believed to root for brain health. Vitamin K helps in forming a type of fat that's densely packed into brain cells.
5.) Pumpkin Seeds
Pumpkin seeds might be small, but they're giants when it comes to brain health. They're bursting with antioxidants and brimming with magnesium, iron, zinc, and copper. Now, that's a nutrient party your brain would love to join.
6.) Dark Chocolate
Dark chocolate and cocoa powder aren't just indulgences; they're powerhouses of brain-friendly compounds, including flavonoids, caffeine, and antioxidants. So, go ahead and enjoy a square (or two) of dark chocolate guilt-free!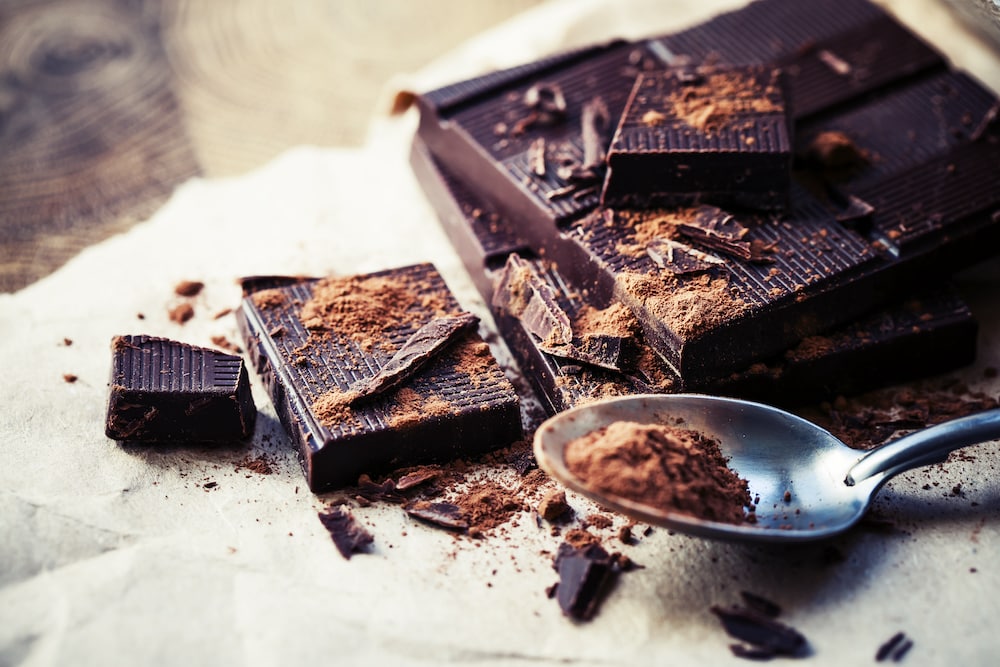 7.) Nuts
Nuts aren't just for squirrels. Research shows that eating nuts can amp up markers of heart health, and a healthy heart is a happy companion to a healthy brain. Walnuts, in particular, wear the omega-3 crown in the nut kingdom.
8.) Oranges
Oranges, with their generous vitamin C offerings, are a ticket to warding off mental decline. Savor a medium-sized orange, and you'll be treating your brain to a significant dose of this essential vitamin.
9.) Eggs
Eggs are the poster child of brain foods, boasting several brain-friendly nutrients, including vitamins B6 and B12, folate, and choline. Your body uses choline to whip up acetylcholine, a neurotransmitter that helps regulate mood and memory.
10.) Green Tea
Green tea does more than quench your thirst. It serves up caffeine and antioxidants, and its reputation for boosting mood and cognitive performance is well-deserved.
Eating Your Way to Brain Health
Adding these superstar foods to your daily diet is simpler than you might think. Start your day with a sprinkle of blueberries and nuts on your oatmeal. How about a lunch salad crowned with broccoli and eggs? Enjoy an afternoon pick-me-up with green tea, and round off your day with a square of dark chocolate. Remember, in the quest for brain health, consistency is the secret sauce.
Delicious Recipes for Your Brain
Who says brain food has to be boring? Here are some simple recipes to make your brain sing:
Berry and Nut Smoothie: Start your day with a power breakfast. Blend blueberries, a dollop of almond butter, a handful of spinach, and almond milk. It's a brain-loving smoothie that'll have you leaping out of bed!


Salmon Salad: For a brain-boosting lunch, grill a piece of salmon and serve it atop leafy greens. Sprinkle with pumpkin seeds and a squeeze of fresh orange juice for a refreshing twist.

Turmeric Tea: Unwind with a cup of warm, soothing, and brain-healthy turmeric tea. Simply boil a cup of water, add a teaspoon of turmeric, and let it simmer for 10 minutes. Strain and sweeten with a touch of honey.
Brain Health: It's More Than Just Food
Good nutrition is vital for brain health, but it doesn't stop there. Let's shine a spotlight on the other stars of the show.
Hydration – The Brain's Elixir
Water isn't just a thirst quencher; it's a brain elixir. Dehydration can play tricks on your short-term memory, focus, and decision-making skills. So, keep your brain happily swimming in a well-hydrated body. A humble glass of water might be the simplest brain boost you can give yourself today.
Brain Gymnastics: Exercise Your Way to a Healthier Brain
Don't let muscles steal all the exercise glory; your brain deserves its share. Regular physical activity sets the stage for increased blood flow to the brain, growth of new brain cells, and enhanced memory and thinking skills. So, lace up those sneakers and get your brain pumping!
Sleep – The Brain's Repair Time
When we sleep, our bodies aren't just snoozing; they're hard at work repairing and rejuvenating themselves. A solid night's sleep can elevate memory, spur creativity, and sharpen problem-solving skills. On the flip side, sleep deprivation can throw a wrench in cognitive function and mood balance. So, make sure you're catching enough Z's for your brain's sake.
The Last Word
The bottom line? Your brain's health is in your hands. A diet studded with the foods we've explored can rev up your brain health and turbocharge your cognitive functions. Isn't it about time you gave your brain the culinary love it deserves?
Here at Integracare, we're more than just a care provider—we're a community. We take pride in offering four distinct types of care: assisted living, memory care, independent living, and short-term/respite care. Spread across 18 vibrant communities in Pennsylvania, Maryland, and Virginia, our standards of care remain uniformly high, ensuring the best for our residents. Interested in becoming a part of our community? We'd love to hear from you. Get in touch with us today for more information. Your journey to improved brain health doesn't have to stop at nutritious food; with Integracare, it can be a holistic experience.
Your Questions, Answered
Can these foods boost my memory? Absolutely! Many of these foods are known to support memory and cognition.
How soon will I notice the effects on my brain health? Brain health is a marathon, not a sprint. A nutritious diet will yield long-term benefits.
Can these foods ward off brain diseases? While no diet can offer a 100% guarantee against brain diseases, a healthy diet can significantly lower your risk.
Can I just try supplements instead? Supplements can lend a helping hand, but they shouldn't replace a well-rounded diet. Remember, nothing beats the real thing.
Your Turn
With this brainy food guide in your hands, you're ready to give your brain the nourishment it craves. So, why not start today? After all, your brain deserves nothing less than the best. Happy eating to a healthier, smarter you!